Romantic Things To Do In Port Hueneme
There is an extraordinary magic in sharing moments of solitude with the person who holds your heart. It's in the subtle glances, the shared laughter, and the whispered promises that strengthen your bond together. Imagine immersing yourself against the backdrop of a new town, listening to the rhythmic sound of waves along the shoreline or the awe-inspiring landscapes that stretch endlessly before you. Welcome to the world of incredible things to do in Port Hueneme, where romance flourishes and love takes center stage.
As I found myself in this charming coastal town, accompanying my husband Andrew during his military training in Port Hueneme, CA, I couldn't help but plan a series of romantic escapades to catch up from being away for so long. And now, I'm thrilled to share these captivating adventures with you, knowing they will ignite a spark of love and connection between you and your special someone.
I invite you to continue this journey by signing up for our email list at the top of the screen. Doing so lets you stay updated on every new adventure idea and romantic escapade we uncover in Port Hueneme and beyond. Your next unforgettable experience as a couple might be just an email away.
So, let's embark on this enchanting journey together, where love knows no bounds, and every moment is an opportunity to create cherished memories. Port Hueneme beckons and your romantic adventure awaits. There's a helpful map at the end to guide you to all these fantastic destinations.
Table of Contents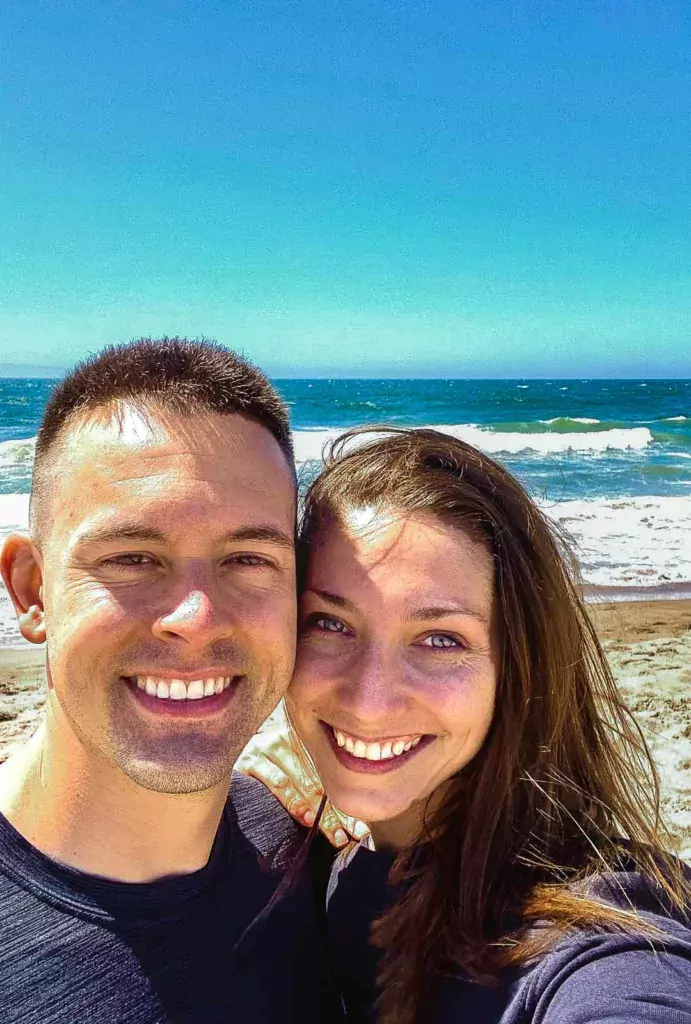 Oxnard State Beach Park
Best things to do in Port Hueneme
Our journey begins with Oxnard State Beach Park, where the sea whispers sweet nothings, and the sunsets paint the sky with shades of romance. But that's just the beginning of our exploration of this beautiful region. Join us as we uncover the hidden gems, scenic wonders, and delightful experiences that await you in Port Hueneme. Whether it's a tranquil beachside picnic, a thrilling coastal hike, or a taste of the local culinary delights, our journey promises to be a symphony of love and adventure.
Discovering the many things to do in Port Hueneme began when we set foot in the enchanting Oxnard State Beach Park. It's a place where the beauty of nature, the allure of stunning sunsets, and the promise of leisurely walks combine to create a haven of relaxation and enjoyment for couples like us.
The size and grandeur of the beach at Oxnard State Beach Park are nothing short of impressive. As we wandered along the pathways shaded by majestic palm trees, the world seemed to slow down, inviting us to savor every moment. The soft, golden sand underfoot invited us to kick off our shoes and let our toes sink into their warmth.
But perhaps one of the highlights of our visit was our exploration of the nearby upscale neighborhood. We've always been fascinated with elegant homes and exquisite landscaping ideas, and this neighborhood did not disappoint. Each house seemed like a work of art, and the meticulously manicured gardens were a wellspring of inspiration.
As you plan your visit to Oxnard State Beach Park, we recommend making a pit stop at Jamba Juice on your way there. A cold and delicious drink from Jamba Juice is the perfect companion for a seaside relaxation and exploration day.
One travel tip we can't emphasize enough: be sure to wear your hair up and bring a cozy sweater if you're heading toward the coast. The coastal breeze can be quite invigorating, and you'll want to stay comfortably warm as you relish all the fantastic things to do in Port Hueneme at Oxnard State Beach Park. Whether walking hand in hand, indulging in a beachfront picnic, or admiring the neighborhood's beauty, this park has everything you need for a day filled with fun and unforgettable moments.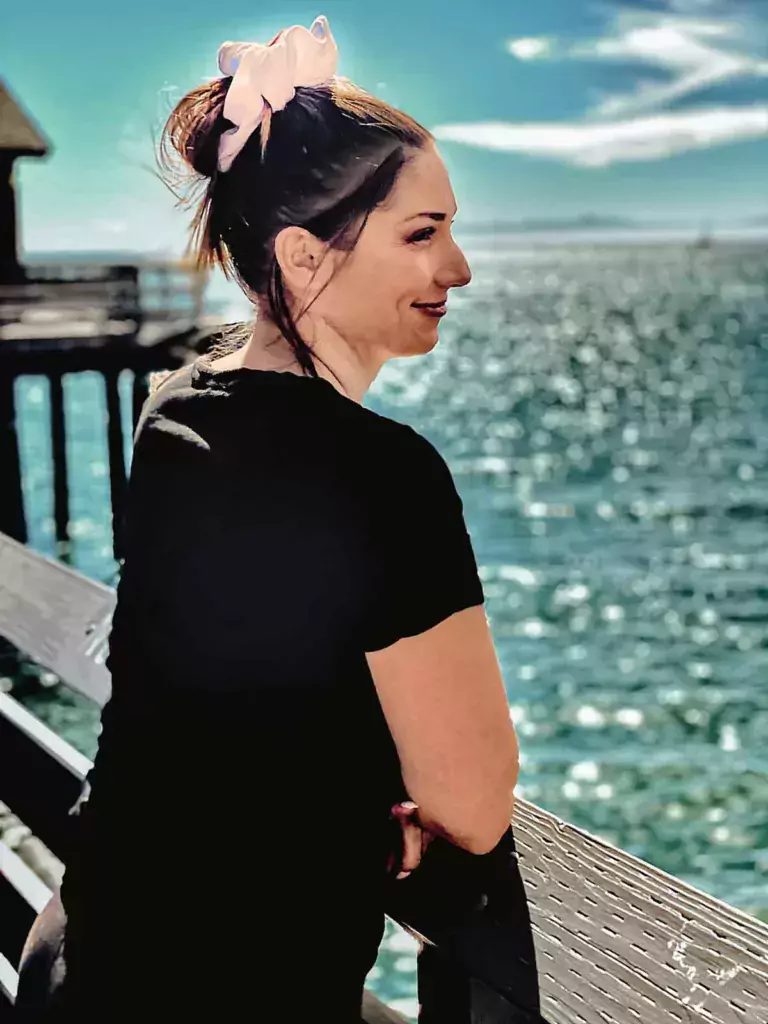 Stearns Wharf
217 Stearns Wharf, Santa Barbara, CA
For couples seeking a romantic escape in Port Hueneme, CA, consider venturing further to explore the captivating Stearns Wharf in Santa Barbara. This iconic destination offers a delightful blend of coastal charm and relaxation, making it a perfect spot for couples to cherish quality time together.
At the heart of Stearns Wharf, you'll encounter the renowned Dolphin Fountain, a welcoming symbol that has greeted visitors worldwide. Along the wharf, you'll find a collection of seaside restaurants serving delicious fare and charming shops offering unique discoveries. Against the backdrop of the harbor's scenic beauty, you'll have the ideal setting to unwind, connect, and create lasting memories with your loved one.
So, whether you're savoring a romantic meal with panoramic ocean views, leisurely exploring the intriguing shops side by side, or simply taking in the tranquility of the stunning surroundings, Stearns Wharf provides an enchanting escape for couples looking for romantic things to do in Port Hueneme. It's a place where you can relax and relish every moment in each other's company.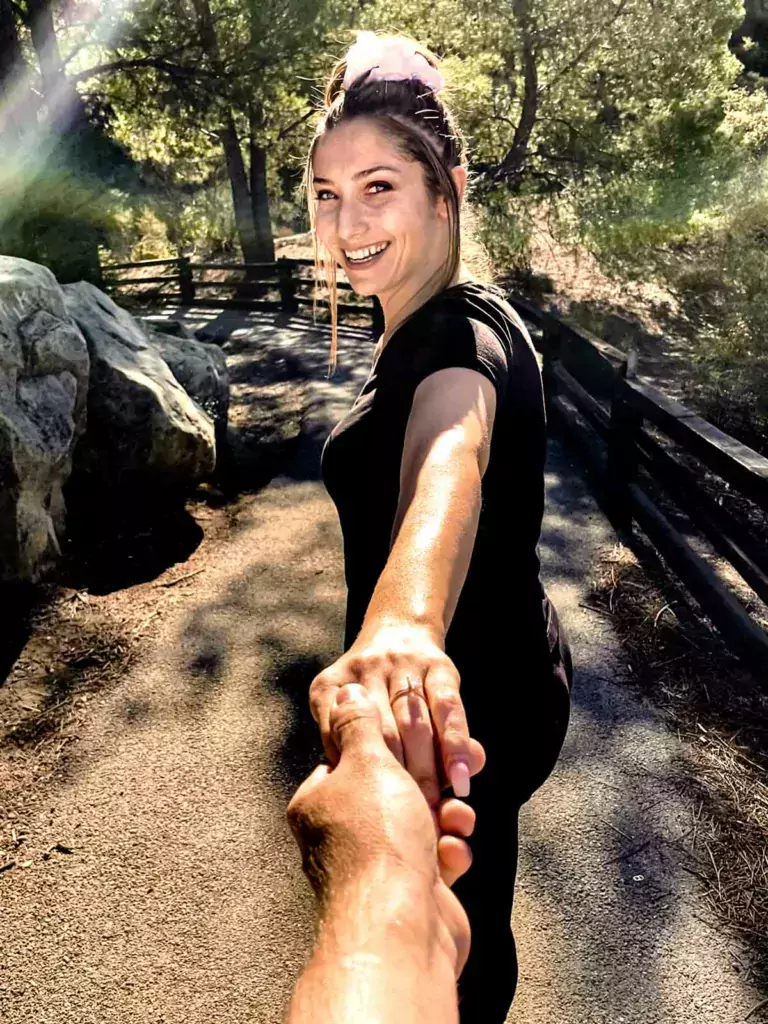 Vista Point Over Santa Ynez Valley
Highway 154, Santa Barbara, CA
Exploring the vicinity of Port Hueneme, CA, offers many engaging activities for couples to relish. One option that promises adventure and natural beauty is venturing into the nearby hills for a hike or bike ride. It's a chance to connect with nature while enjoying each other's company.
A notable stop on your journey could be Vista Point, an enticing pit stop between Santa Barbara and Solvang. This spot stands out because of the opportunity to stretch your legs and take in the stunning mountain scenery, a sight that might be a rarity in your daily life. As you ascend to the viewpoint, the majestic vistas unfold before you, a testament to the raw beauty of the landscape.
One unforgettable feature that awaits at the endpoint is the presence of three massive boulders, their surfaces bearing a heartfelt message: "I heart Andrew." It's a moment of whimsy and love that adds a touch of enchantment to your excursion. Standing there, in the presence of these silent witnesses, you can't help but share the sentiment, saying, "So do I, boulders… so do I."
As you immerse yourselves in these outdoor adventures near Port Hueneme, you'll appreciate the scenic wonders and deepen your connection with your partner. It's a reminder that sometimes, the most meaningful experiences are found in the simplest moments, where nature and love converge to create cherished memories.
Solvang
Romantic things to do near Port Hueneme
When discovering the best things to do in Port Hueneme, visiting the charming Danish village of Solvang is an absolute must. Nestled in the heart of wine country, this delightful destination transports you to a bygone era, where horse carriages gracefully traverse the cobblestone streets, an iconic windmill stands tall at the town's center, and old-world architecture takes center stage.
While wine tastings are a perennial favorite in Solvang, our choice led us to a sweet and refreshing indulgence: ice cream and orange soda at the beloved Solvang Bakery. It's an experience that combines the nostalgia of simpler times with the joy of savoring delightful treats hand in hand with your loved one.
You'll find many opportunities to create memorable moments as you explore Solvang's picturesque streets and immerse yourselves in its European-inspired ambiance. Whether you stop for a leisurely lunch or a romantic dinner on your way back from your adventures, Solvang offers a delectable array of culinary delights to suit your preferences.
Solvang is not just a destination; it's a journey back in time, where love and history coexist harmoniously. So, as you uncover the best things to do in Port Hueneme, don't miss the chance to add Solvang to your list. It's a place where the past comes to life, and every moment is an opportunity to create cherished memories with your special someone.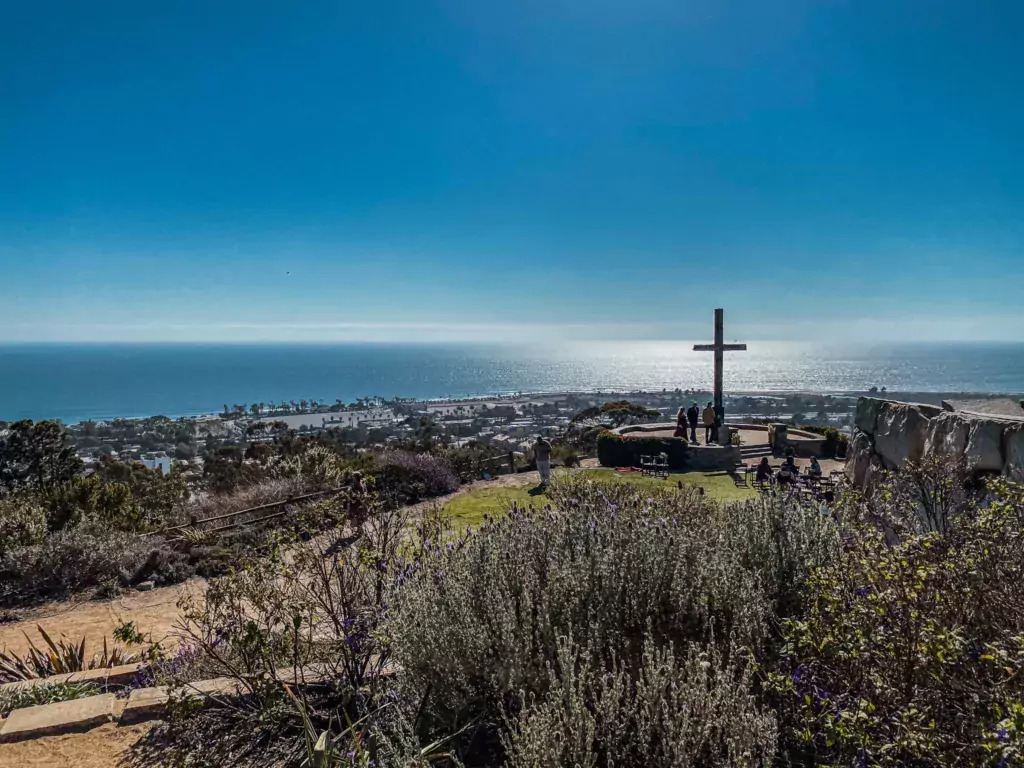 Father Serra Cross at Grant Park
Ferro Drive, Ventura, CA
Venturing just a mere half-hour away from Port Hueneme unveils a truly breathtaking vista that promises to leave an indelible mark on your memory. Perched high above the city of Ventura, this awe-inspiring sight offers panoramic views that stretch far and wide, encompassing the charming cityscape below and the gracefully curving coastline beyond.
To experience this captivating panorama firsthand, set your course for the Serra Cross at Grant Park. Here, you'll discover more than just a view; it's an invitation to create cherished moments. Whether you're planning a romantic picnic, eager to embark on a scenic hike, or simply yearning for the perfect backdrop for photos that will last a lifetime, this is the place to be.
As we ascended the mountain, the opportunities for exploration seemed boundless. Along the way, we encountered several picturesque spots where we could pull off the road and immerse ourselves in California's pristine natural beauty. The trails beckoned, and the vistas beckoned even louder, making it impossible to resist the allure of adventure amidst such a jaw-dropping setting.
Our time spent here was nothing short of magical, a testament to the wonders that await just a short drive from Port Hueneme. It's a place where you can pause, breathe in the fresh air, and savor the beauty that surrounds you. Whether you're seeking solitude, adventure, or simply a moment of reflection, this incredible destination offers it all.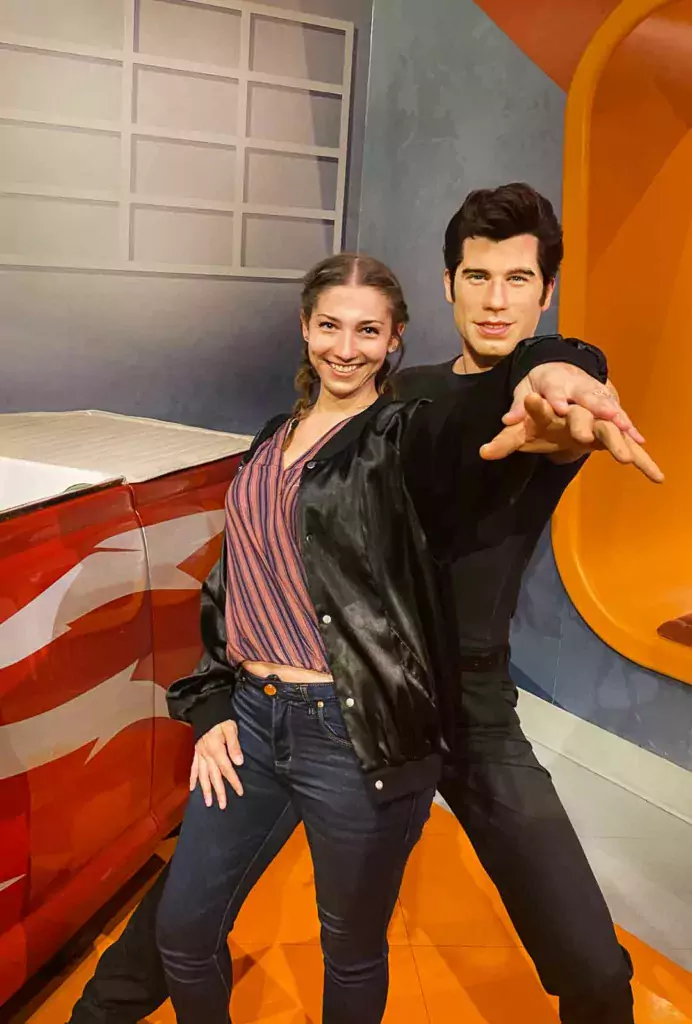 Madame Tussauds Wax Museum
6933 Hollywood Boulevard, Hollywood, CA
While it may not be your typical Oxnard State Beach Park experience, Madame Tussauds Museum in Hollywood brings a new dimension of fun to your list of things to do in Port Hueneme. This quirky attraction is where you get to let your hair down, not take yourself too seriously, and immerse yourself in a world of laughter and creativity as you pose with uncannily realistic wax figures of A-list celebrities.
Our visit to this unique museum was an absolute riot. Room after room, we found ourselves face-to-face with our favorite movie and music stars, each wax figure so astonishingly lifelike that it felt like we were rubbing shoulders with the real deal. What started as a simple photo op quickly escalated into a friendly competition, a game of one-upmanship in creatively capturing memories we'd laugh about repeatedly.
We laughed, posed, and caught some truly hilarious and unforgettable shots. It's amazing how creative you can get when the icons of Hollywood surround you, and no one is immune to the infectious spirit of fun that fills the air.
But the fun doesn't stop at the museum's doorstep. As you stroll along the Walk of Fame and make your way to the wax museum, you'll find yourself in the heart of Hollywood, with iconic landmarks like the Chinese Theatre adding to the excitement of your day.
Of all the things to do near Port Hueneme, Madame Tussauds Museum had us in stitches the most. It's a place where you can let loose, indulge in a little celebrity-inspired silliness, and come away with memories that will bring you a smile every time you look back on them. So, if you're up for an experience about fun, creativity, and not taking life too seriously, make a beeline for Madame Tussauds and let the laughter begin!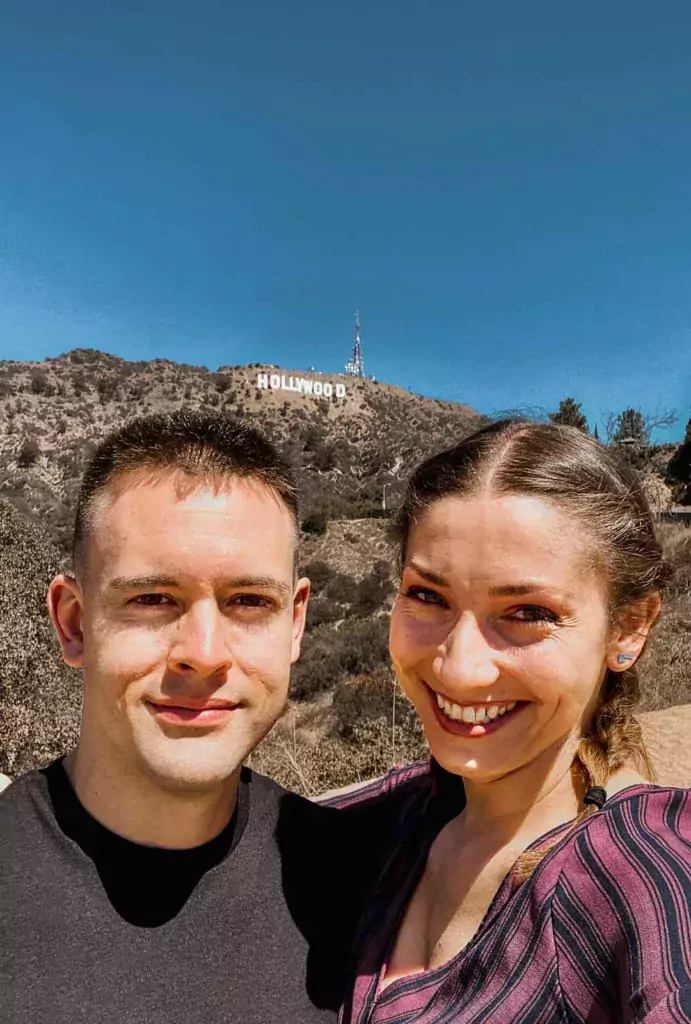 The Hollywood Sign
The Hollywood Sign, that iconic symbol of the entertainment industry, is a sign so big it has a website. When you find yourself so close to this legendary landmark, it's a rite of passage to make the drive to see it up close. It's one of those classic bucket list experiences that promises not just a checkmark on a list but a profound and memorable connection to the heart of the entertainment world.
As I stood before the sign, its bold white letters set against the backdrop of the Hollywood Hills, I couldn't help but break into a wide, joyous smile. An inexplicable energy radiates from this place, an aura of creativity, dreams, and boundless possibilities. It's a feeling that's hard to put into words but impossible to ignore.
Yes, it may seem a bit whimsical to be so enamored by a sign, but the Hollywood Sign is more than just a symbol; it's a testament to the dreams and aspirations that have brought countless individuals to this city. It embodies the magic of cinema, the allure of stardom, and the enduring spirit of those who dare to chase their dreams.
For me, like many others, the Hollywood Sign represents a sense of awe and wonder, a reminder that there are places in this world that can inspire and uplift us in ways we never expected. It's a place where reality and fantasy converge, the ordinary becomes extraordinary, and even a sign can feel like something much bigger. So, if you find yourself on the doorstep of the Hollywood Sign, embrace the opportunity to experience that unique energy and let it leave an indelible mark on your own Hollywood story.
If you find yourself in the San Francisco area, you might also enjoy my post on romantic things to do in the Bay Area. There are many more romantic things to do in Port Hueneme, and I would love to hear about what you would add to this list. But first, pack your bags and prepare for an adventure in Port Hueneme, CA!