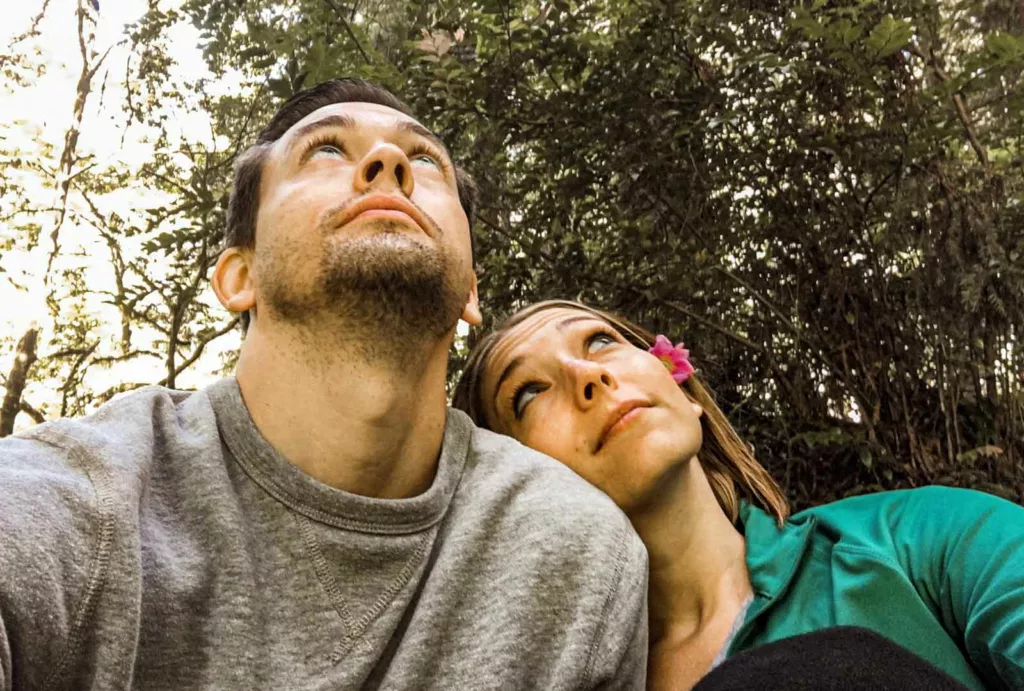 Romantic Things To Do In San Francisco for Couples
Imagine waking up tomorrow morning in the enchanting Bay Area, nestled in the heart of California, with your beloved by your side. The possibilities for romance in San Francisco are as diverse and captivating as the city itself. Whether you're seeking breathtaking vistas, cultural immersion, or moments of togetherness, this vibrant city has it all.
This blog post will unveil a curated selection of the finest activities tailored to couples. From basking in the city's most mesmerizing views to strolling hand in hand through its culturally rich streets, we've got you covered. So, pack your bags, prepare for an unforgettable journey, and bookmark this comprehensive guide to the most romantic things to do in San Francisco. Prepare to embark on a passionate adventure in one of Earth's most breathtakingly beautiful places! Your romantic escapade begins here. You may also enjoy the nearby Port Hueneme post.
Table of Contents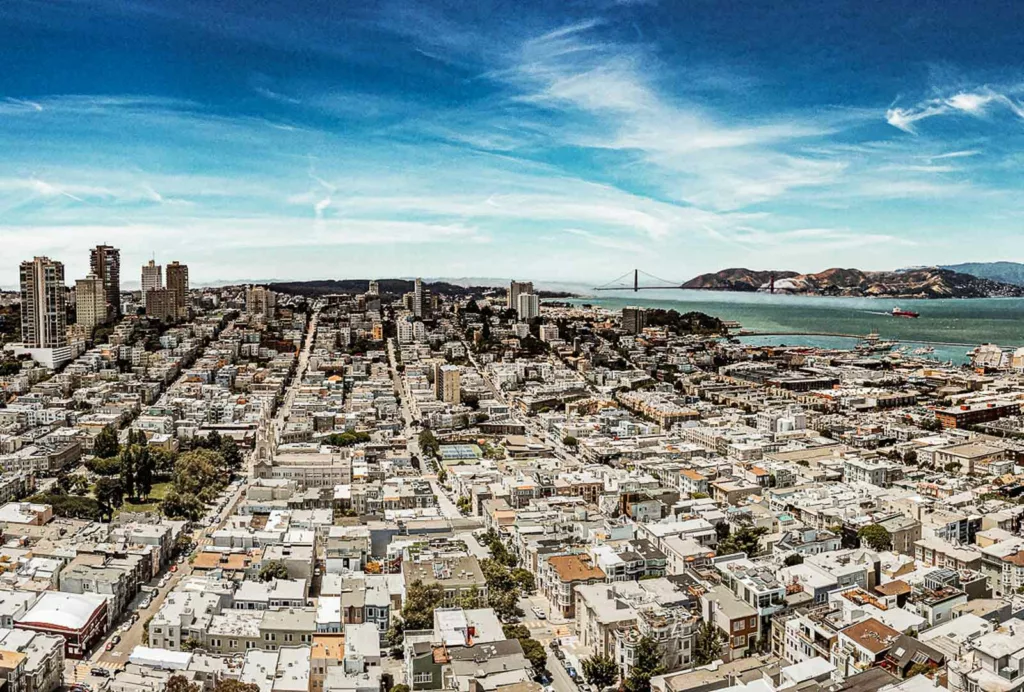 Experience the Best Views of the Bay Area from Coit Tower
There's something inherently magical about viewing a city from a vantage point high above its bustling streets. It's as if you're granted a bird's-eye perspective, able to encompass the entire tapestry of a metropolis in a single sweeping glance. This feeling of being intimately connected to something grander than ourselves is truly exceptional. When capturing the essence of San Francisco's charm and allure, there's no better vantage point than the iconic Coit Tower.
Imagine making plans to embark on an unforgettable journey of exploration with your beloved as you both set your sights on experiencing the most romantic things to do in San Francisco for couples. Nestled atop Telegraph Hill, Coit Tower stands as a towering sentinel, etching its elegant silhouette into the very fabric of San Francisco's iconic skyline. This architectural masterpiece, crafted from concrete, offers an unparalleled 360-degree canvas to soak in the city's splendor and the surrounding landscape.
As you step inside Coit Tower, you'll discover its walls adorned with mesmerizing murals, vividly depicting California's life during the Great Depression. It's a fascinating historical glimpse into the city's past and sets the stage for the breathtaking vista that awaits you above. With the ease of an elevator ride, you and your partner will ascend to the tower's summit, where a mesmerizing panorama of San Francisco's most exquisite sights unfolds.
From this lofty perch, you'll be treated to some of the most captivating views in all of San Francisco. The city sprawls beneath you, a mosaic of neighborhoods, iconic landmarks, and the glistening waters of the bay. The bridges, including the world-renowned Golden Gate Bridge, stretch majestically across the horizon, forming dramatic arcs against the backdrop of the Pacific Ocean.
As you stand together, hand in hand, you'll feel the city's vibrant energy pulsating below, yet you'll be in your world, sharing an intimate moment with your partner amidst this awe-inspiring beauty. There truly is no better place to immerse yourselves in the boundless beauty of the Bay City and no better way to celebrate your love than by gazing upon San Francisco's enchanting landscape from the heights of Coit Tower. It's a memory you'll cherish forever, a testament to the romance that permeates every corner of this remarkable city.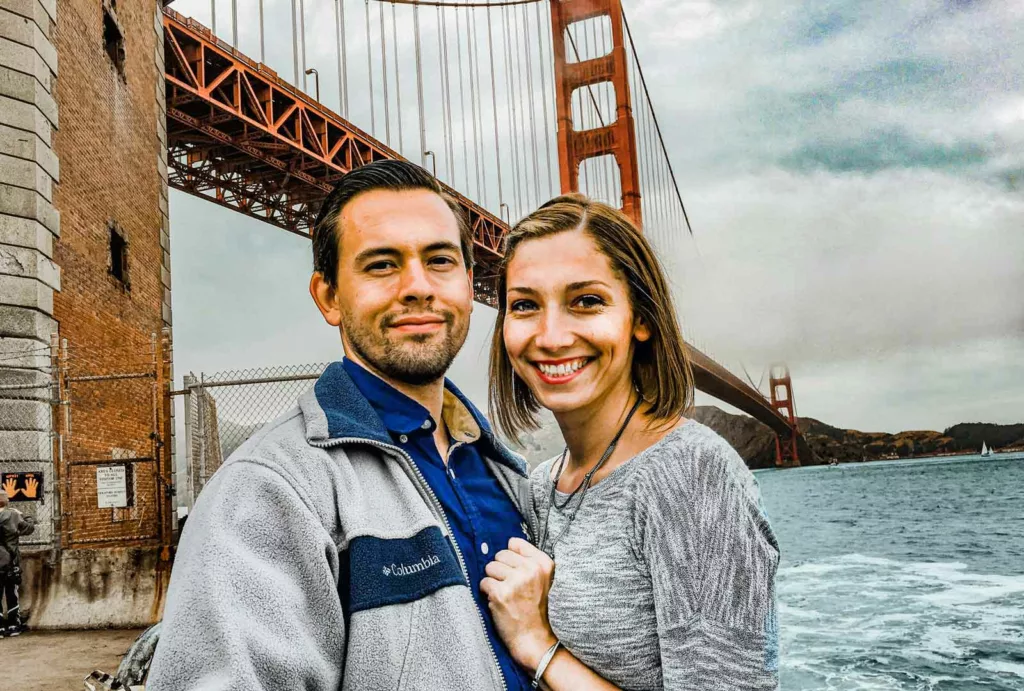 Stroll Across the Golden Gate Bridge
Embarking on strolls, especially when they lead you across iconic bridges, can be an experience filled with wonder and enchantment. Among the myriad of romantic things to do in San Francisco for couples, one activity stands out as a timeless favorite – walking across the illustrious Golden Gate Bridge.
Picture this: you and your partner, hand in hand, setting foot on the majestic span of the Golden Gate Bridge. It's a journey that spans a breathtaking 1.7 miles; with each step, you're transported to a realm that feels otherworldly. The allure of this monumental bridge lies not only in its architectural grandeur but also in the spellbinding vistas it bestows upon those who traverse its expanse.
The Golden Gate Bridge reveals its full splendor on a day blessed with crystal-clear skies. From this elevated vantage point, you can gaze across the bay and, on the horizon, catch a glimpse of the distant Farallon Islands. The sheer magnitude of the view is nothing short of awe-inspiring, a testament to the natural beauty surrounding San Francisco.
As you embark on your bridge adventure, be prepared for the brisk winds that often grace this iconic span. Dress in layers to stay comfortably warm, and consider securing your hair to prevent any playful gusts from interrupting your romantic walk.
The photograph accompanying this post was captured at Fort Point, a renowned spot for capturing the bridge's sheer magnificence. The Golden Gate Bridge retains its mystique and allure even on overcast days when the skies may appear gloomy. Its stately red arches and elegant suspension towers continue to stand as a symbol of the city's enduring charm, offering one of the most captivating and memorable views of San Francisco.
So, when you're seeking romantic things to do in San Francisco for couples, consider embarking on this timeless journey across the Golden Gate Bridge. It's an experience that will deepen your connection with your partner and leave you with cherished memories of a day spent in the embrace of one of the world's most iconic landmarks.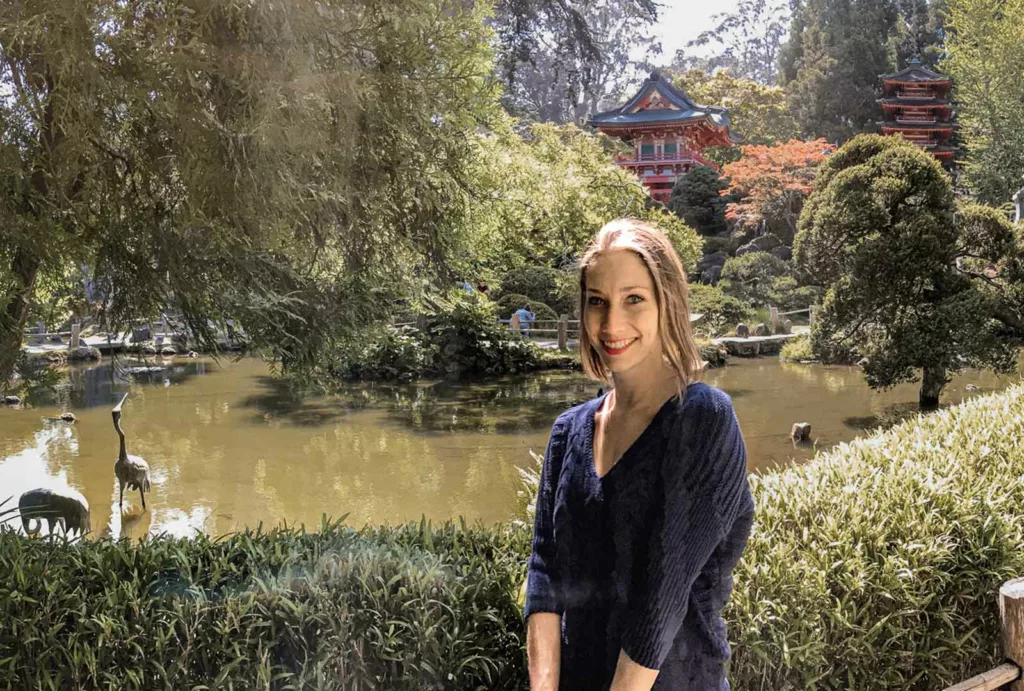 Find Your Zen at the Japanese Tea Garden
Whenever I have the chance to explore a garden, my heart leaps with excitement, and in San Francisco, you'll discover a trove of botanical wonders within the Gardens of Golden Gate Park. This verdant oasis is home to three gems that top the list of romantic things to do in San Francisco: the Japanese Tea Garden, the Botanical Garden, and the Conservatory of Flowers.
The Japanese Tea Garden is a portal to a different world. You'll be transported to a serene haven as you stroll along its winding pathways. The gentle flow of tranquil koi ponds and the meticulous craftsmanship of a Japanese-style garden envelop you in tranquility and wonder. It's a romantic escape in the heart of San Francisco's Golden Gate Park, where every step becomes a shared journey into beauty.
Hop over to the Botanical Garden Next Door
In contrast, the Botanical Garden promises a succulent paradise that's simply irresistible. Your visit here might lead to a new obsession with collecting these captivating plants. As you explore this lush haven, you'll find yourself surrounded by a kaleidoscope of succulents, each one more alluring than the last. It's a sensory adventure that's not to be missed, and it's just one of the many romantic things to do in San Francisco.
So, if you yearn for romantic escapades amidst nature, San Francisco's Gardens of Golden Gate Park beckons. From the tranquil elegance of the Japanese Tea Garden to the captivating succulent wonders of the Botanical Garden, these sanctuaries offer an enchanting backdrop for couples seeking to create cherished memories together.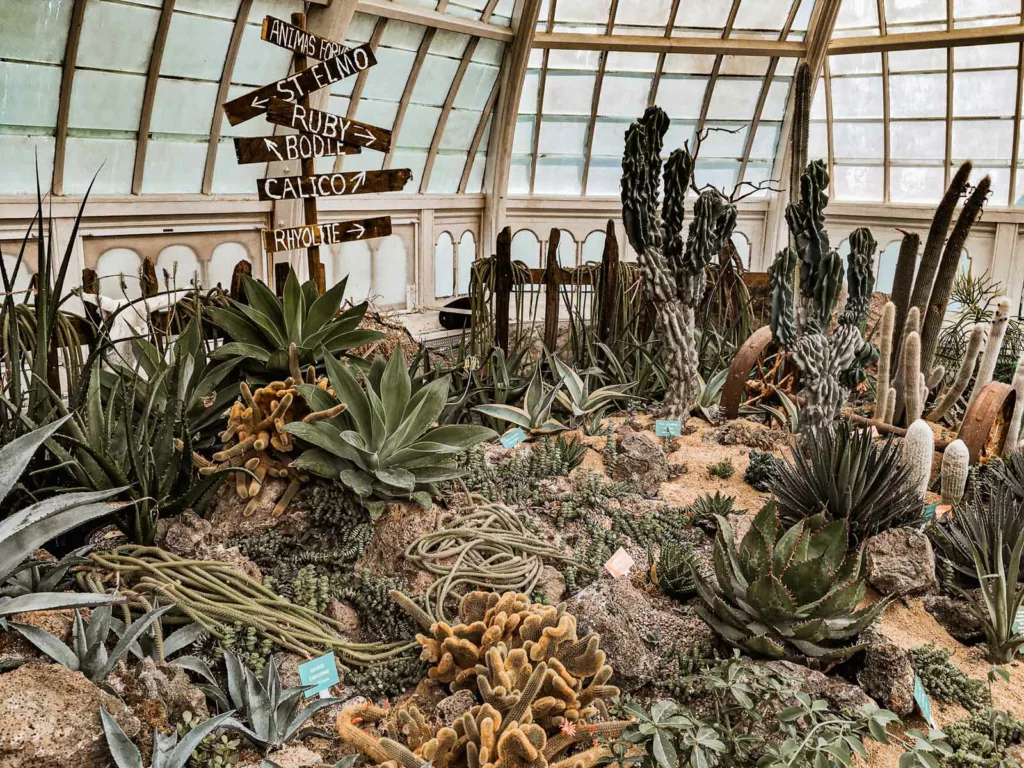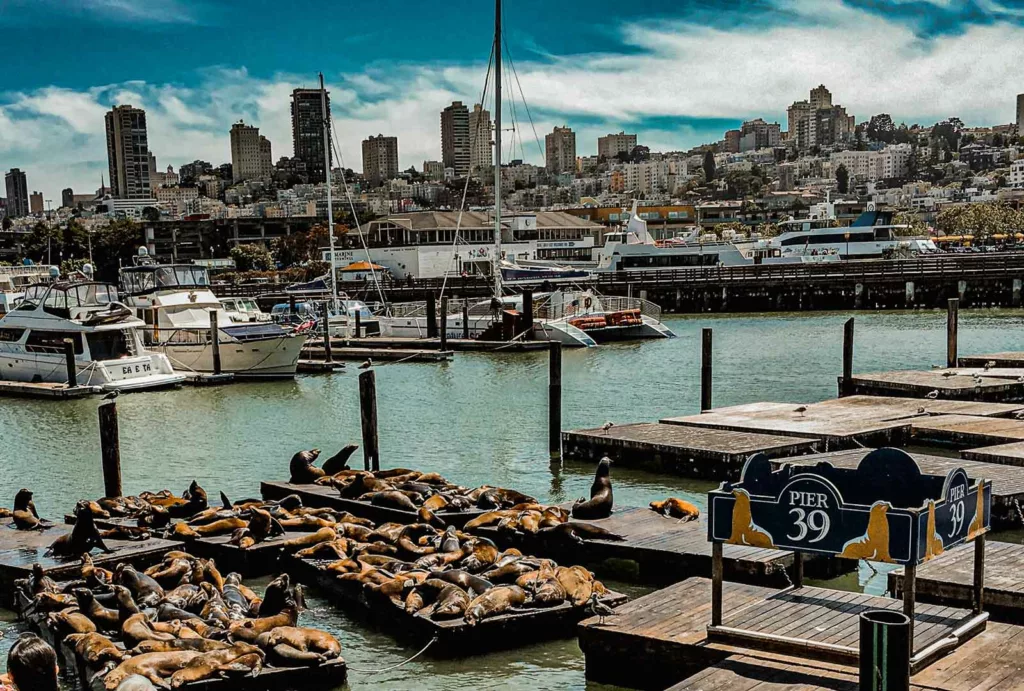 Let Out Your Inner Child At Pier 39
Pier 39, a beloved icon of San Francisco, is not just a tourist hotspot for its famous sea lions, which claimed the docks for their sunbathing sanctuary decades ago. It's a vibrant and dynamic destination that offers an array of captivating experiences and stands as one of the best views of San Francisco. For couples seeking romantic things to do in San Francisco, Pier 39 is a treasure trove of possibilities waiting to be explored.
Begin your day with a stroll along the harbor, and let the spectacular views of Alcatraz, Coit Tower, the majestic Golden Gate Bridge, and the Bay Bridges take your breath away. This scenic panorama is a testament to the city's beauty and provides a picturesque backdrop for couples looking to create memorable moments together.
The attractions at Pier 39 are as diverse as they are entertaining, ensuring there's something for every pair of lovebirds. The options for shared fun are endless, from charming carousels to captivating street performers, from delightful wine-tasting experiences to thrilling virtual reality adventures, from mind-bending escape rooms to the fascinating Magowan's Infinite Mirror Maze. Challenge each other to conquer the 7D experience, a heart-pounding thrill that will have you both on the edge of your seats.
As you meander through Pier 39, you'll encounter a captivating blend of shops, restaurants, and art galleries at every turn. It's a haven for foodies, art enthusiasts, and anyone seeking unique treasures. The culinary offerings range from gourmet seafood to delectable sweets, ensuring that your taste buds are in for a delightful treat.
Whether you're exploring the quirky shops or savoring a romantic meal with views of the bay, Pier 39 offers an atmosphere that's filled with romance and adventure. It's not just a tourist attraction; it's a captivating playground for couples looking to experience the best views of San Francisco and embark on romantic escapades that will leave them with cherished memories of their time together in the City by the Bay.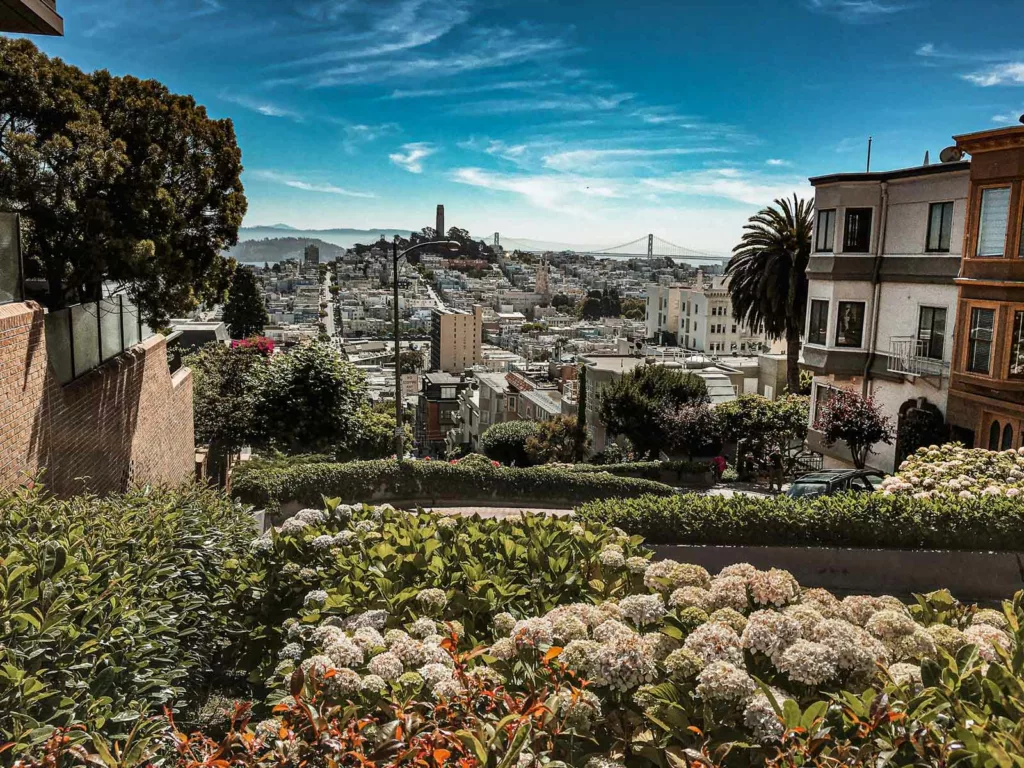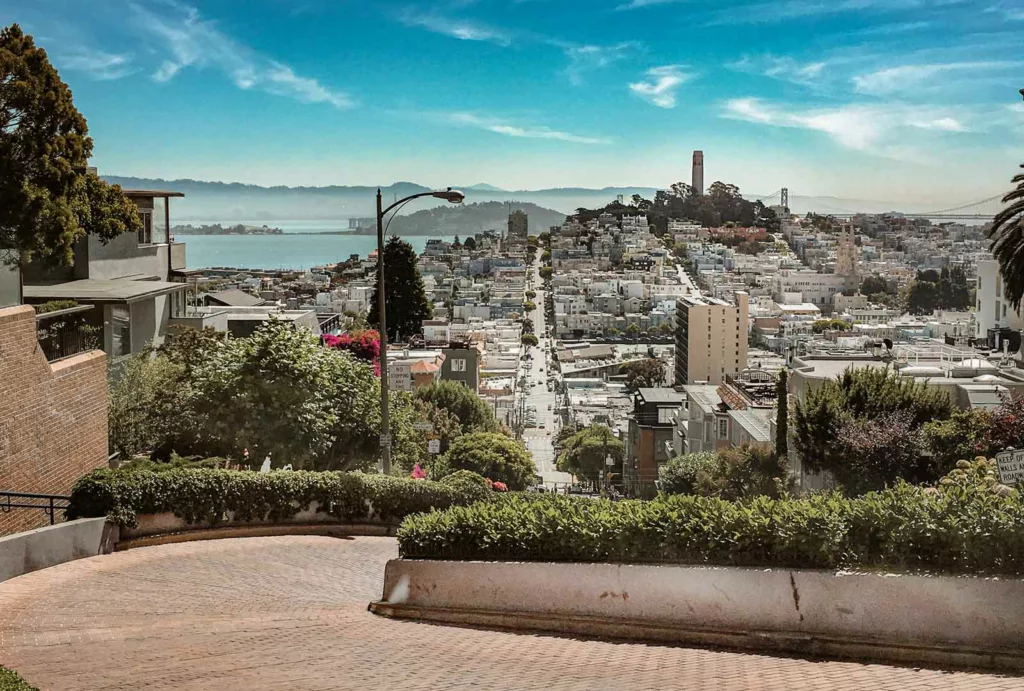 Take a Hike Down Lombard Street
Imagine a street that winds and weaves like a playful ribbon, so charming that it feels like a whimsical work of art. You won't need hiking boots to conquer this particular trail, but you'll certainly need an appreciation for the extraordinary. We're talking about none other than the world-famous Lombard Street, a truly unique gem among the many romantic things to do in San Francisco.
Lombard Street is more than just a quirky road; it's a testament to San Francisco's eccentric charm. Can you picture yourself gazing out of your kitchen window onto this whimsical wonder? It's a scene that could only be dreamed up in the heart of a city known for its innovation and creative spirit.
As you ascend this wavy brick road, be prepared to be swept off your feet by one of the best views of San Francisco. A stunning panorama awaits at the pinnacle of Lombard Street, with the elegant Coit Tower gracing the hill's summit and the iconic Golden Gate Bridge majestically framing the horizon. It's a vista that encapsulates the city's very essence, where urban sophistication meets the timeless beauty of the natural world.
While the street itself is a spectacle, the homeowners of Lombard Street have elevated its charm to another level. Their meticulous gardening prowess is on full display, with beautifully maintained plantings that enhance the street's enchanting allure. Walking down Lombard Street, you'll be greeted by the abundant fragrance of flowers, a sensory delight that complements the visual feast.
For couples seeking romantic things to do in San Francisco, a stroll down Lombard Street is a must. It's not just a quirky tourist attraction; it's an experience that combines whimsy, beauty, and a dash of adventure. So, add this delightful detour to your itinerary and check it off your list of San Francisco must-dos.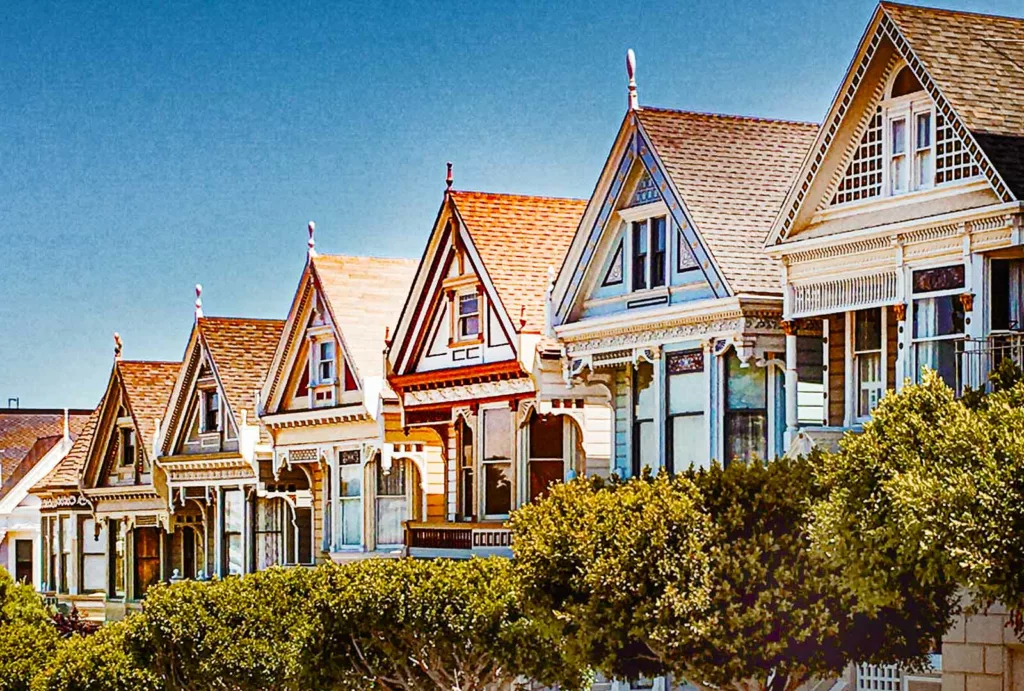 Enjoy a Picnic for Two at Alamo Square
f you happen to be a child of the 90s, you're already privy to a timeless San Francisco classic: a picnic at the crest of Alamo Square. This quintessential activity tops the list of romantic things to do in San Francisco. Alamo Square, renowned for its natural beauty and cultural significance, unfolds like a treasure trove of delightful experiences.
The iconic Alamo Square generously offers its visitors vast, sun-drenched grassy fields that seem tailor-made for picnicking. Picture this: a cozy blanket spread out under the clear San Francisco skies, the soft hum of the city in the background, and your loved one by your side. It's the perfect recipe for a romantic day in the city.
As you savor your picnic delights, you will inevitably be drawn to the magnificent row of Victorian homes that grace the landscape, famously known as the Painted Ladies. These elegantly adorned homes are not just architectural marvels but an integral part of San Francisco's cultural fabric. Their vibrant facades have appeared in countless films and TV shows, including the beloved series Full House, making them an absolute must-see for fans and an enchanting sight for all.
The beauty of Alamo Square extends beyond its historic homes and open spaces. It's a place where couples can bask in the warmth of the California sun, revel in the stunning views of the city's skyline, and share intimate moments amidst a postcard-perfect setting.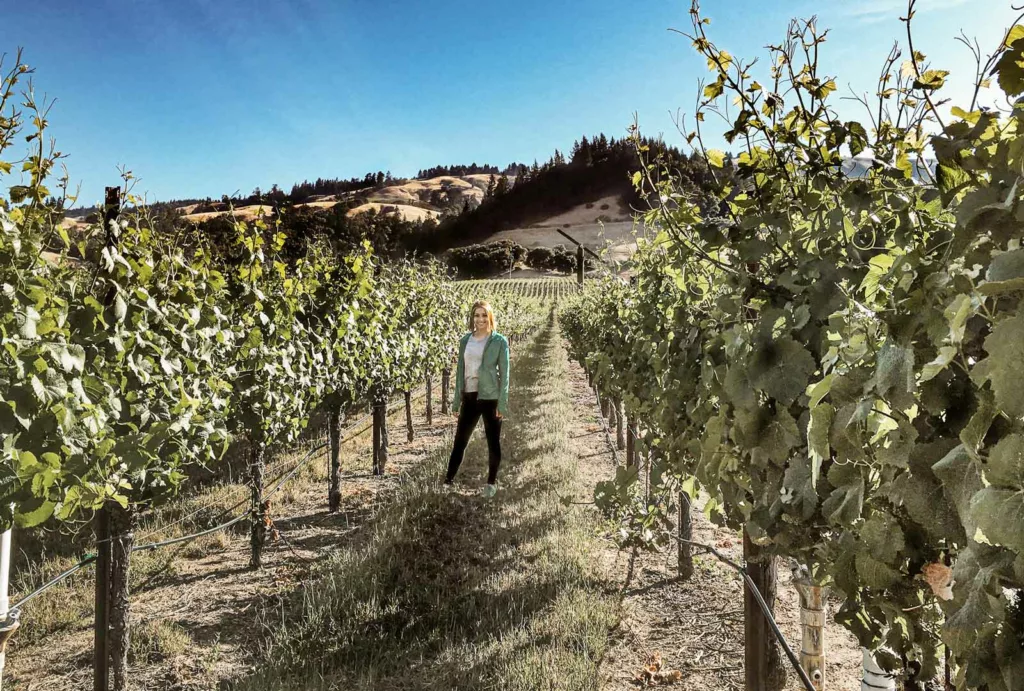 Go for a Wine Tour in Napa Valley
When you find yourself in California, why not embrace the quintessential Californian experience and venture just an hour north of San Francisco to the enchanting Napa Valley? It's a journey that promises wine and a captivating tapestry of romantic things to do in San Francisco for couples.
Napa Valley is the beating heart of American wine country, where rolling vineyards and world-class wineries must be explored. Here, you'll encounter a wealth of options, each offering a unique and flavorful perspective on the world of wine. Whether you're a seasoned oenophile or just beginning your wine journey, Napa Valley has something to offer every couple.
The beauty of Napa Valley lies not just in its wine but in the diversity of experiences it provides. You can embark on a self-guided tour, charting your course through the valley's wine estates, or opt for a guided group tour, where an expert sommelier will lead you on a journey of discovery. Whichever path you choose, you'll immerse yourself in a world of rich flavors, lush landscapes, and the warm hospitality Napa Valley is known for.
Napa Valley isn't just a day trip; it's an experience that can extend into the night. From rustic camping under the starlit skies to luxurious stays at renowned hotels and resorts, you'll have an array of options for overnight accommodations. Picture yourself waking up to the gentle rustle of leaves in the vineyards, the promise of another day of exploration and indulgence.
No matter how you choose to explore Napa Valley's wine country, one thing is certain: you're in for a wonderful time. It's an opportunity to savor the fruits of the vine, create lasting memories with your partner, and indulge in one of the most romantic things to do in San Francisco for couples. Napa Valley is not just a destination; it's a love story waiting to be written.
Romantic things to do in San Francisco
As you explore the breathtaking vistas and romantic things to do in San Francisco with your loved one, you create memories that will last a lifetime. The City by the Bay is a treasure trove of enchanting experiences, from the sweeping panoramas at Coit Tower to the whimsical charm of Lombard Street and the idyllic picnics in Alamo Square.
But the adventure doesn't end here. There's more romance to discover if you find yourself further south in the beautiful coastal regions near Santa Barbara and Port Hueneme. I invite you to explore my post on romantic things to do there, where you'll uncover even more opportunities to kindle the flame of love.
Did I miss a hidden gem in the list of things to do in San Francisco for couples? I'd love to hear your thoughts and experiences. Share your insights and suggestions in the comments below; let's continue the conversation and help fellow travelers make the most of their romantic journeys.
And before you go, consider signing up for our email list. By doing so, you'll stay updated on more exciting travel adventures, insider tips, and captivating destinations that await you. Your next romantic escapade might be just an email away. Until then, keep exploring, falling in love, and making memories in the most beautiful places on Earth.