Forsyth Park Savannah, Georgia Tour
Savannah has charming streets, buildings, and squares every few blocks, not to mention the iconic fountain at Forsyth Park. Knowing where to start and go can be overwhelming if you have limited time. So, I created the Forsyth Park Savannah, Georgia route below to navigate you to the best addresses to see in the area. The free DOT shuttle can take you to Forsyth Park from 20 downtown bus stops. May I present the best Forsyth Park walking tour; it takes about 2 hours or so.
P.S. You might also be interested in the Northern Savannah area walking tour. Oh, and download the free travel itinerary to your smartphone.
Mansion on Forsyth
It's a colossal bright red brick castle constructed over 250 years ago. The mansion is an elegant luxury hotel with a wellness spa, art gallery, cooking school, and restaurant inside. I would love to stay here one day! Even if you can't go inside, it's worth a glimpse to admire the stunning architecture; you can't miss it!
Fountain of Forsyth Park Savannah Georgia
After brunch at Collins Quarter, we took a stroll in Forsyth Park. It's the largest and most grand of Savannah's 22 total squares. The 30-acre park is an excellent area to let kids run off some energy, with plenty of open space, a playground, pond, tennis and basketball courts, and several historical monuments. Kane fancied a bracelet made out of volcano rock that one of the local vendors had for sale along the main walkway. This area reminded me of a miniature version of New York's Central Park.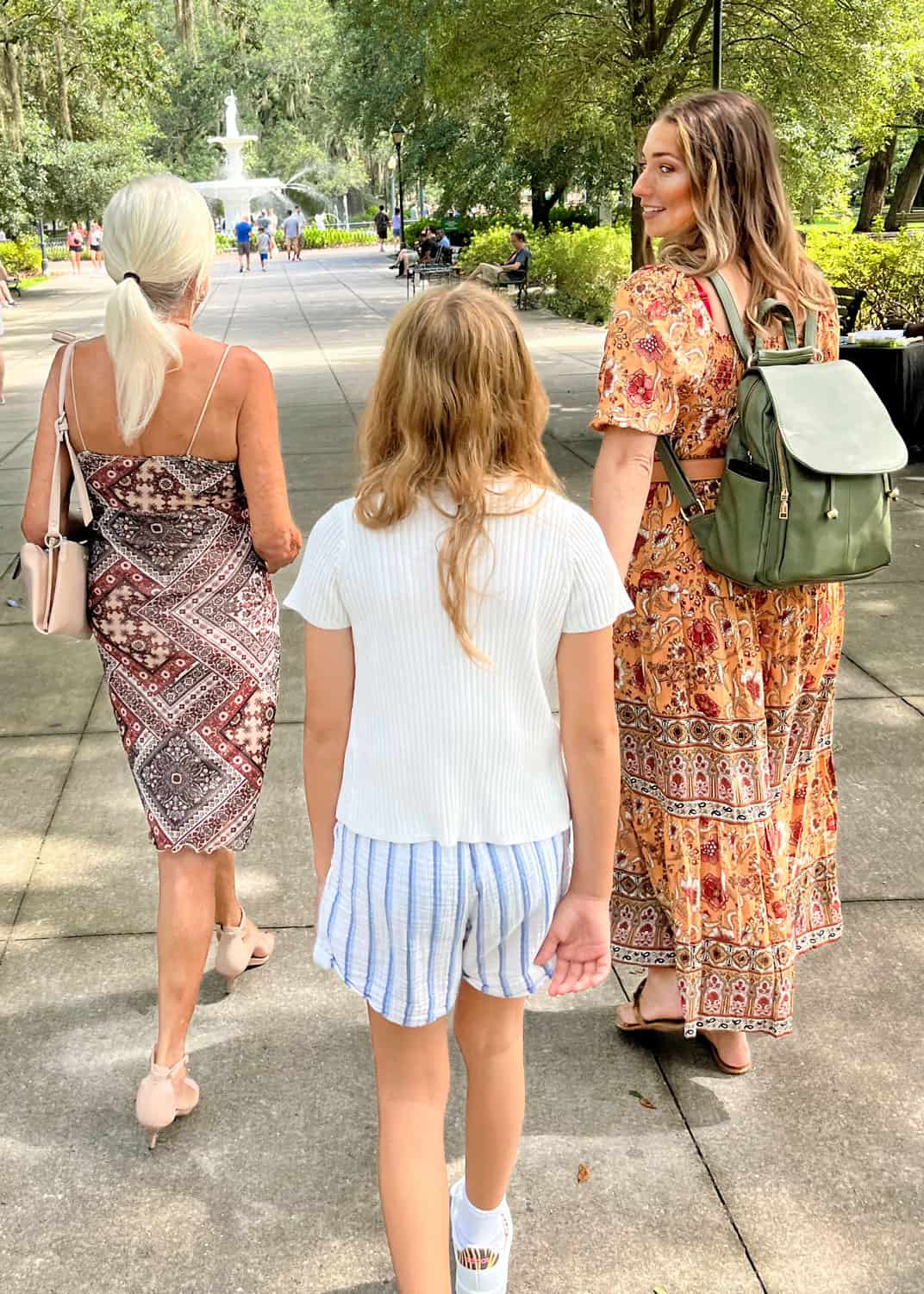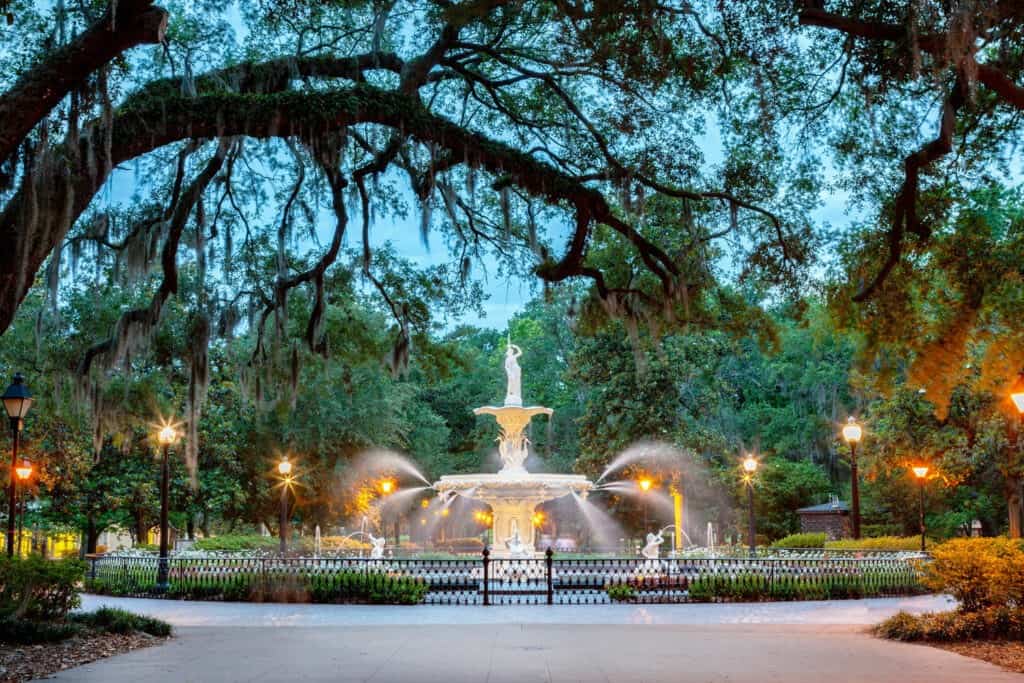 The park is home to the magnificent Forsyth Fountain and is one of the most photographed landmarks in Savannah. It is the perfect place to take a picture. So, if you're visiting Savannah for one night, definitely add Forsyth Park to your list of must-see attractions.
The Armstrong Kessler Mansion
We accidentally stumbled upon The Armstrong Kessler Mansion after heading north of the fountain exiting the park; I am glad we didn't miss it. The 100-year-old Italian Renaissance home's most notable feature is its luxurious landscape architecture. I can see this being the place to par-taay in the roaring twenties. It's been restored to its original glory in 2019 and is available for a limited number of exclusive events.
A little party never killed nobody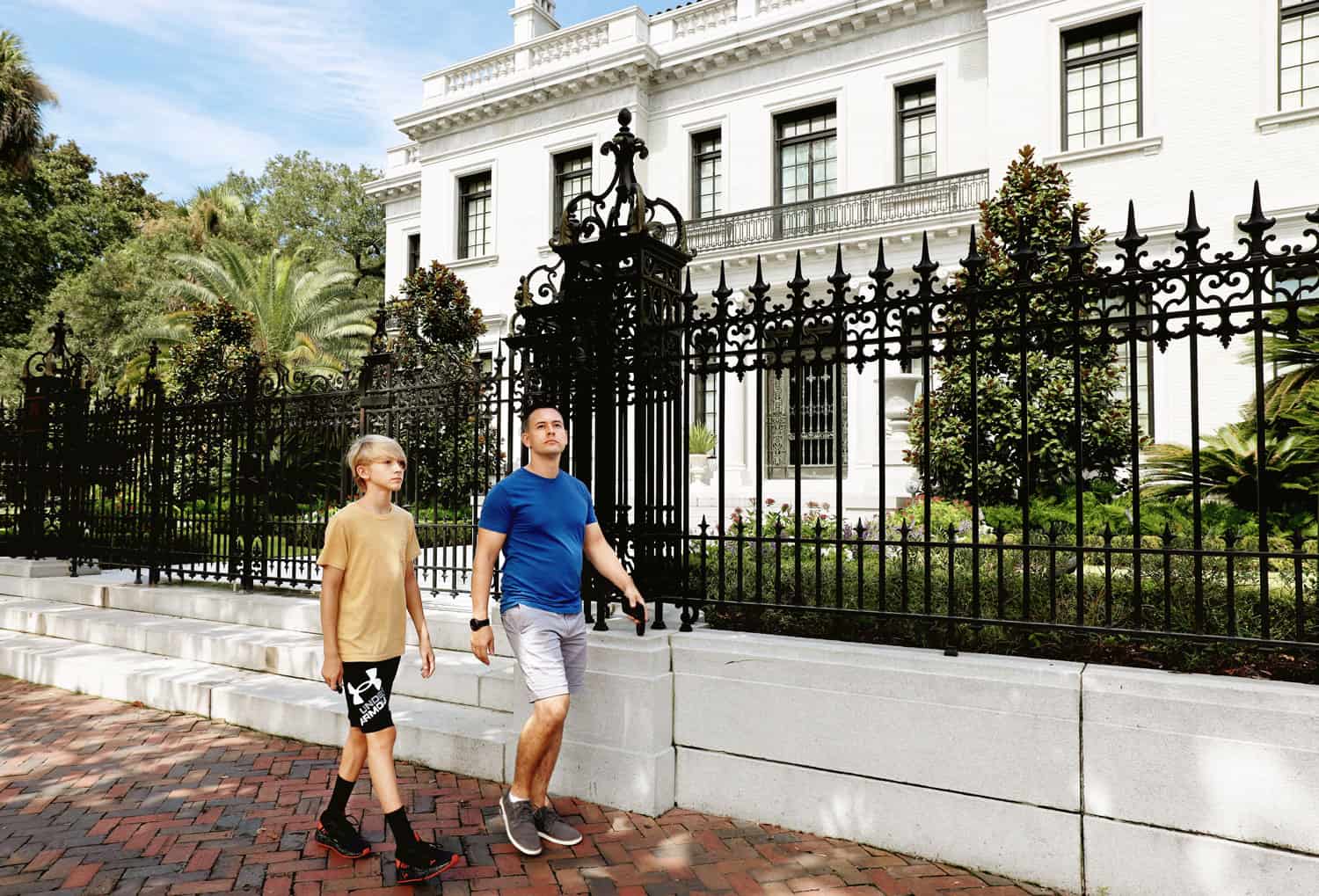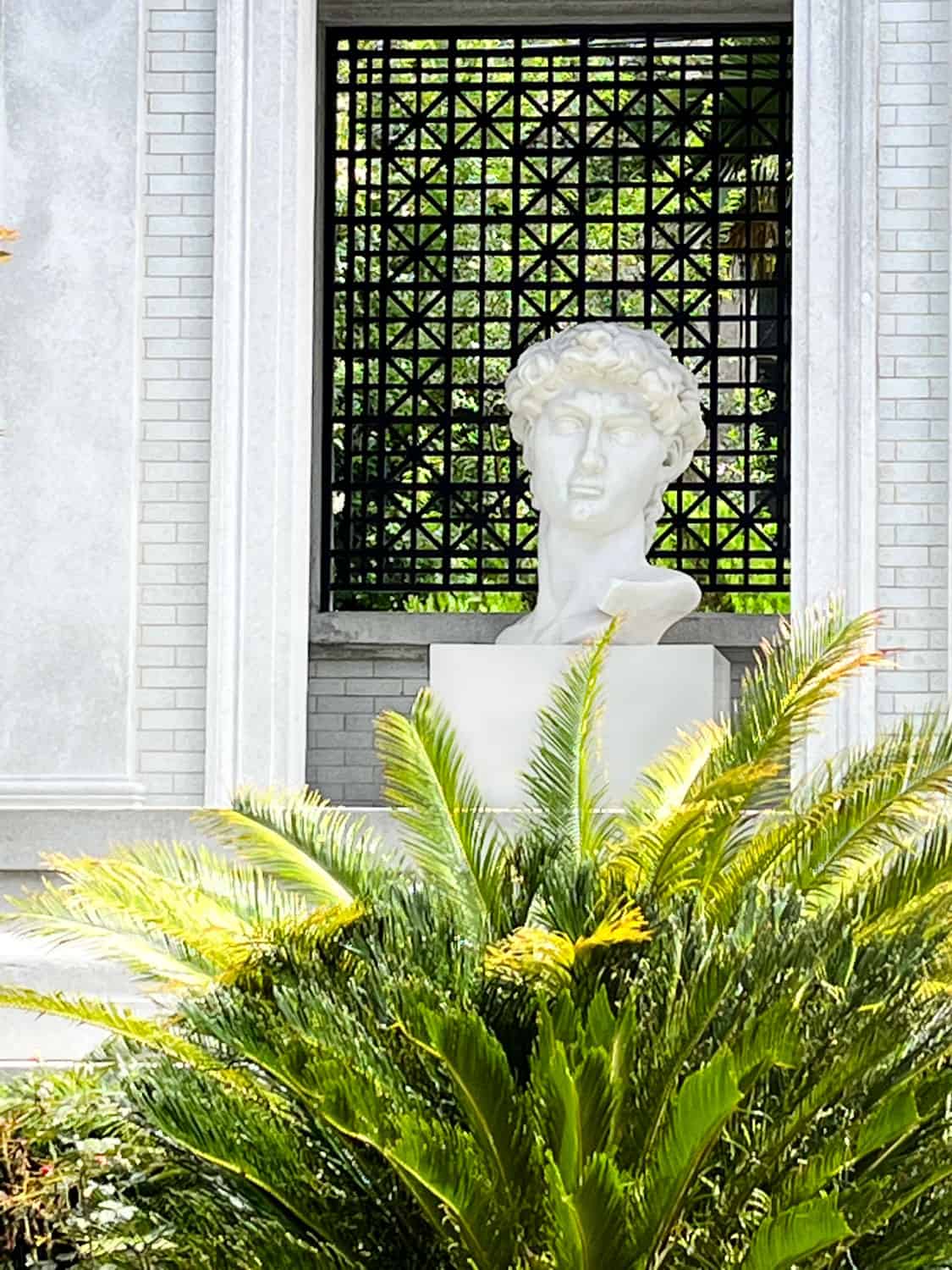 Alex Raskin Antiques
Although Alex Raskin Antiques may be closed for business, this historic building still stands tall in Savannah, Georgia. While it's no longer possible to browse the shop's collection of vintage furniture and accessories, the building itself is worth a visit. The exterior features ornate window frames and wrought iron detailing, and it's just aged to perfection.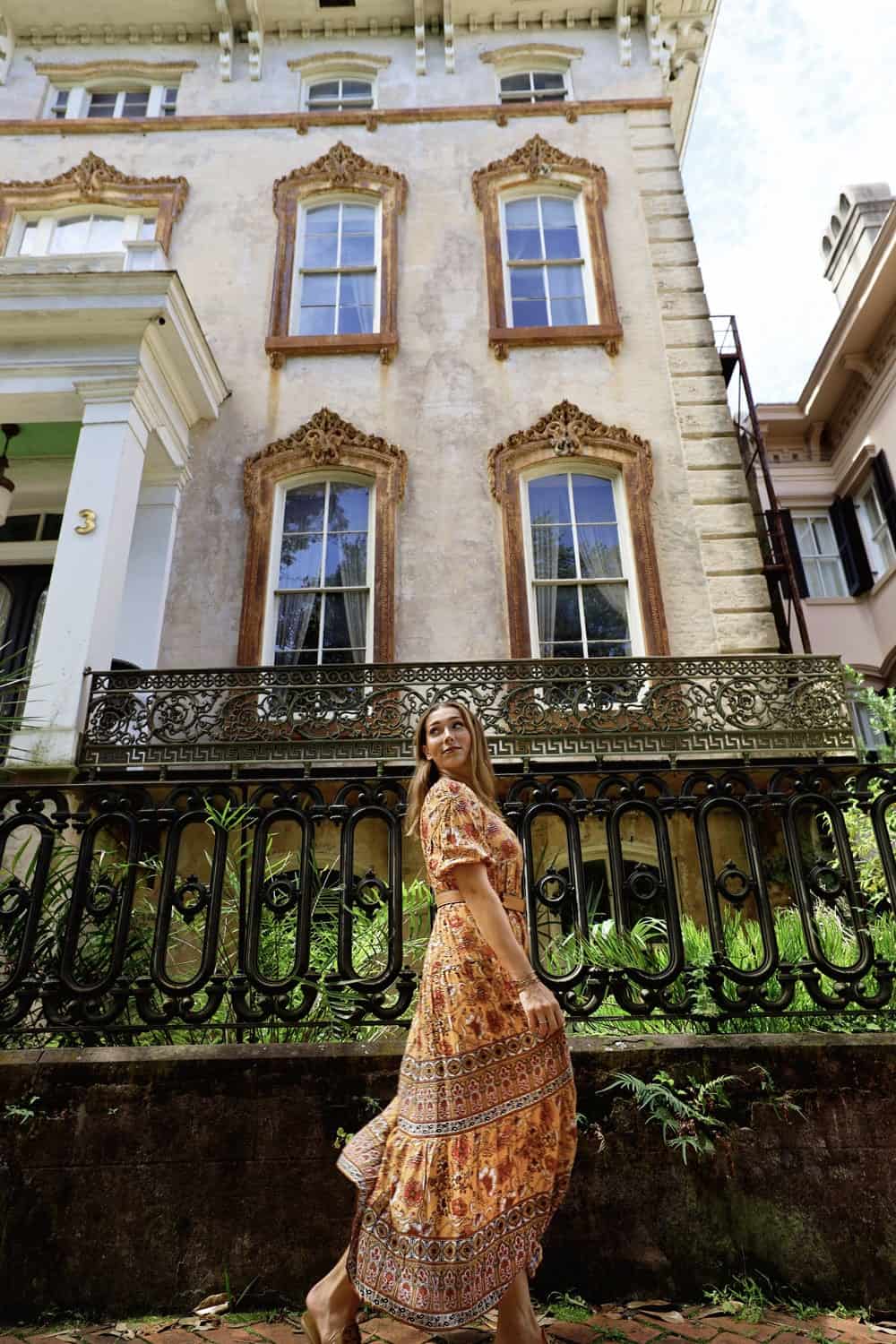 Lion's Head House
Next up on the tour, is a private home in the heart of the city's historic district. This beauty is one of the most unique houses near Forsyth Park because it boasts an over-the-top outdoor staircase. You'll know you've arrived by the ivy-covered walls and a prominent lion head emblem at the base of a double staircase. The lion's head house is a photographer's dream come true because anyone will have fun voguing on this scenic sidewalk. The regal lion's head home at 120 E Gaston St. is the best of Forsyth Park tour worthy! One difference when visiting someone's home compared to a place of business is that you want to stay within the public sidewalk. Avoid crossing the line onto private property, like going up the stairs.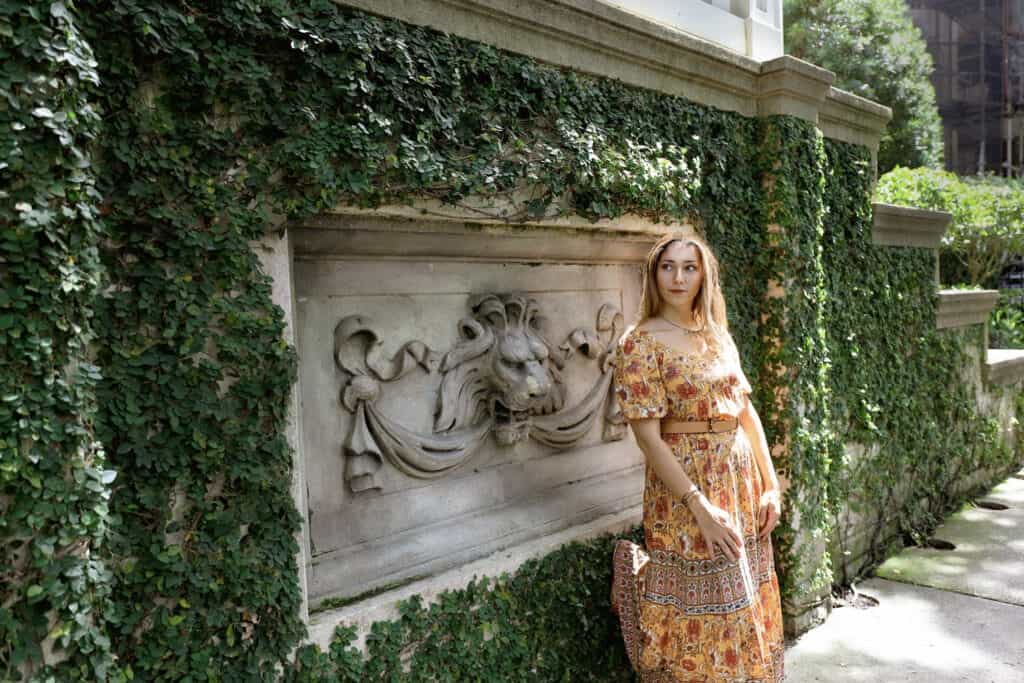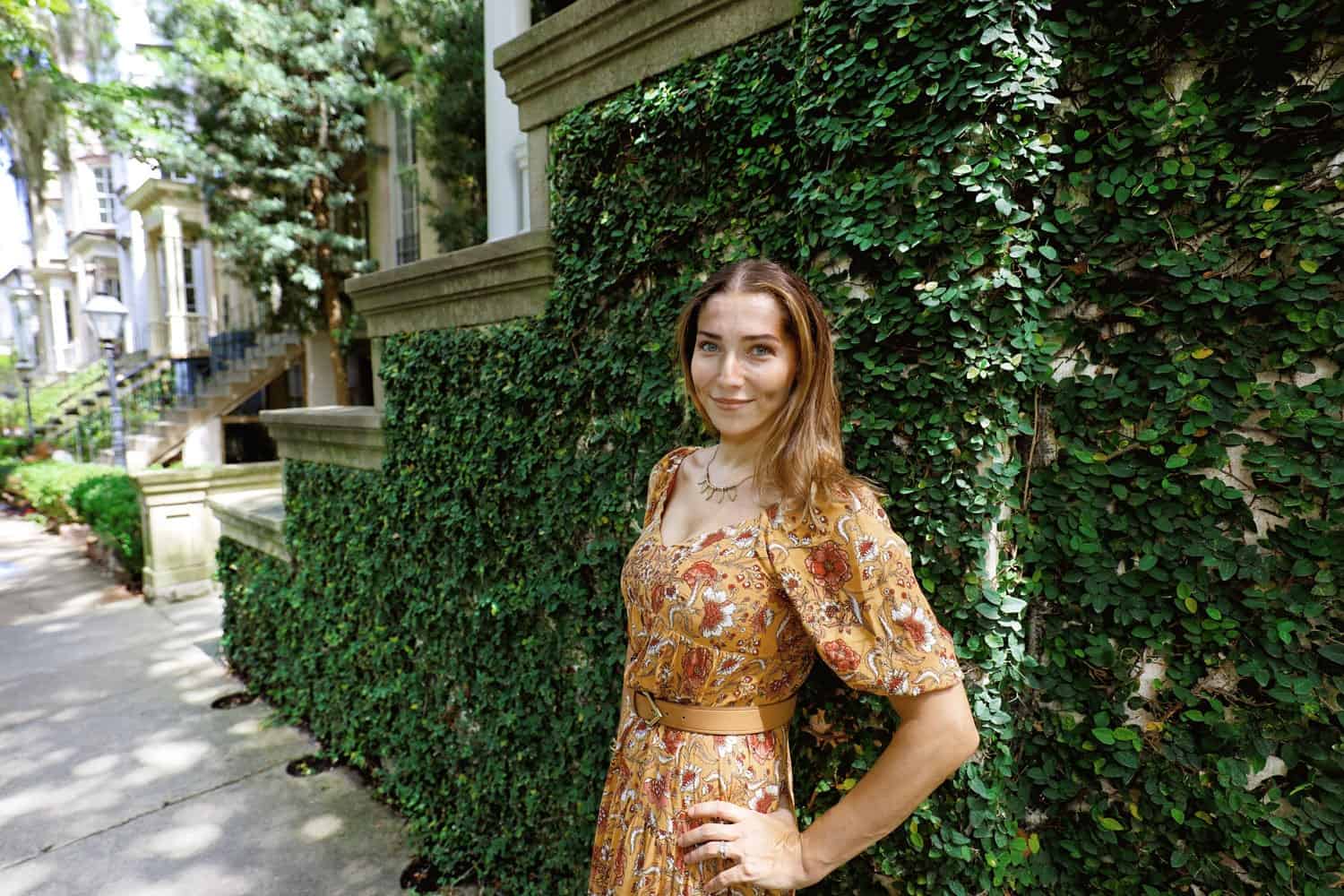 Pretty In Pink Townhomes
Make your way two blocks north to the colorful townhomes of 212-218 East Jones Street. You'll find a set of three matching pink stucco houses (with a ~$750K Zestimate each) that will brighten your day. So whether you're taking a stroll through the historic district or just out and about exploring all the city has to offer, be sure to snap a photo near these adorable pink houses on the beautiful East Jones Street a few blocks from Forsyth Park, Savannah.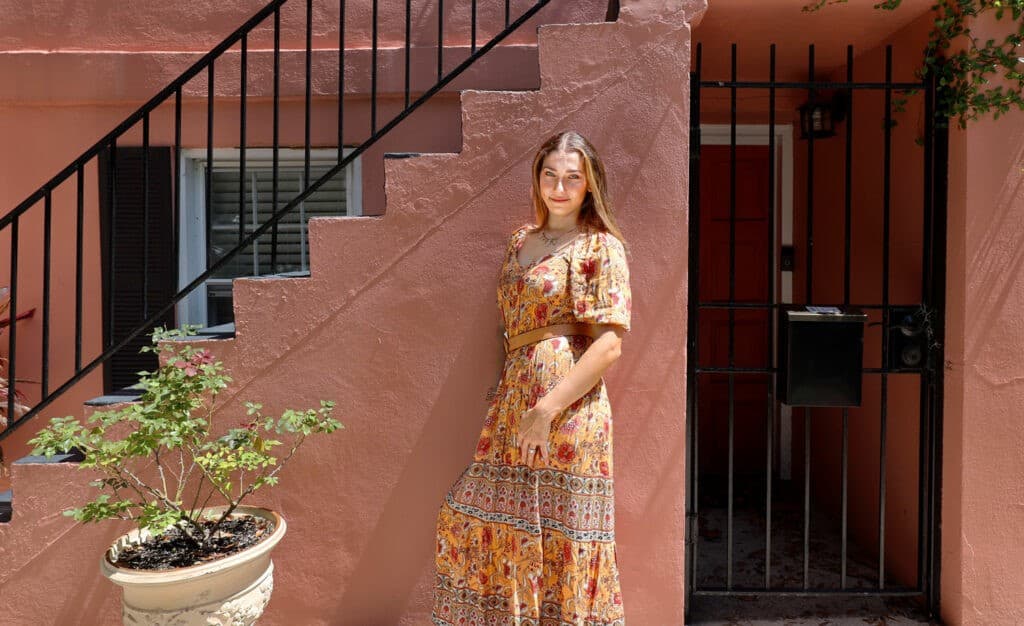 The Cathedral Basilica of St John the Baptist
The Cathedral Basilica of St John the Baptist is one of the must-see places in Savannah, Georgia, because the cathedral's stunning architecture and holy presence give off an unreal look that's difficult to describe. Tours are offered inside the cathedral at certain times for just a few dollars per person. Whether you're religious or not, this place is inspiring. The Cathedral Basilica of St John the Baptist is an incredible sight that shouldn't be missed. Next time we go back, I will show you the inside!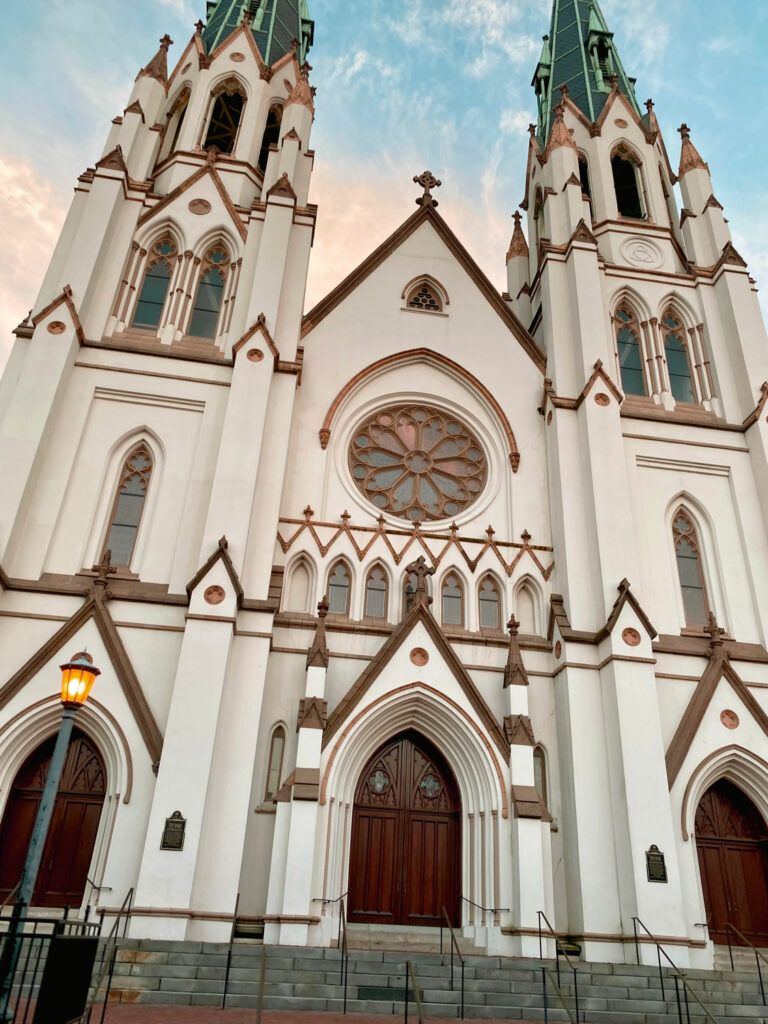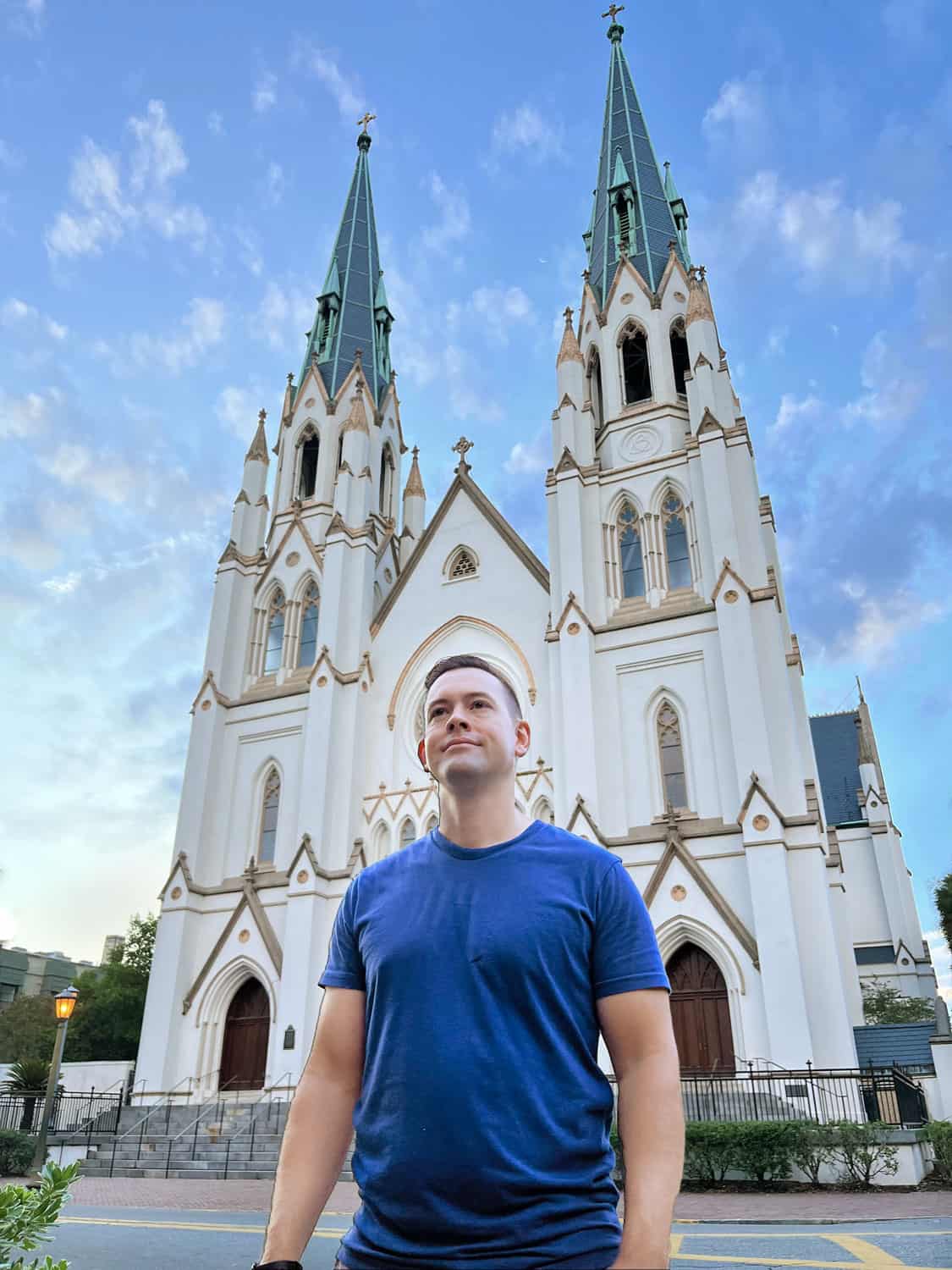 Then, walk across the street to Lafayette Square. It's the perfect place to take a break from walking the best Forsyth Park tour because this scenic spot is home to a beautiful green fountain, surrounded by lovely moss-draped trees and historic buildings.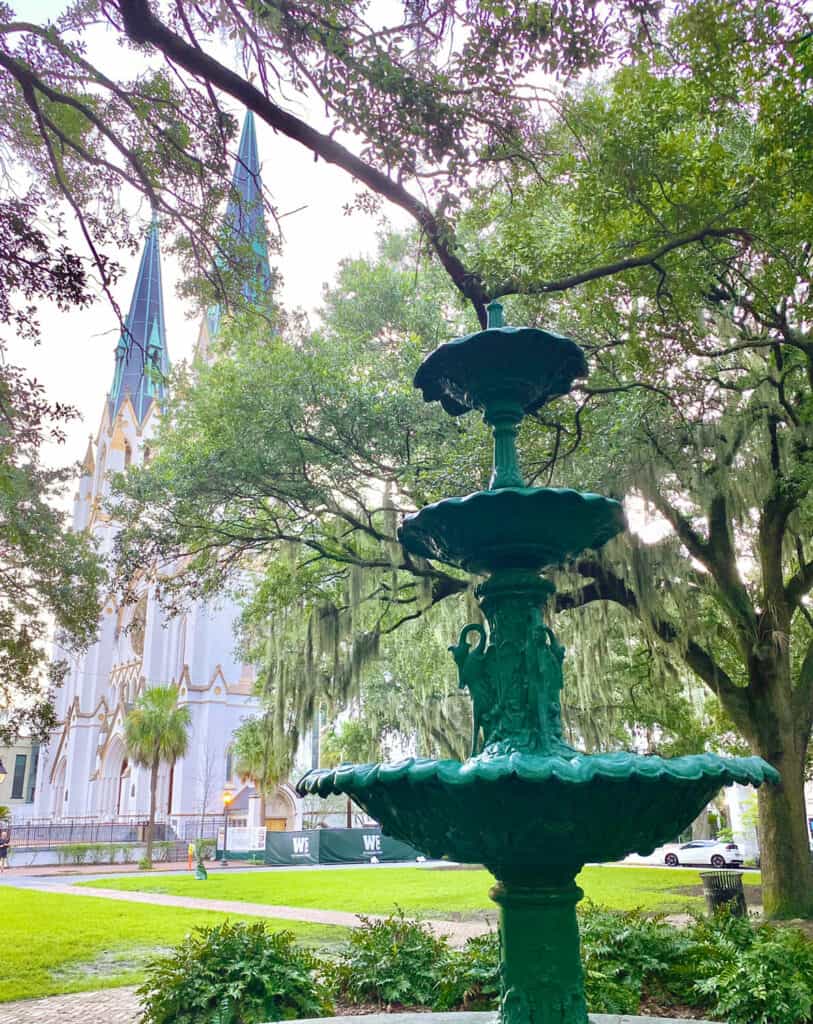 Hamilton-Turner Inn
This historic inn was once the home of Samuel Pugh Hamilton, informally known as "The Lord of Lafayette Square." While the inn is now a peaceful and elegant place to stay, it was once the site of some wild parties. As noted in John Berendt's book "Midnight in the Garden of Good and Evil," these parties were legendary and attracted some of Savannah's most colorful characters.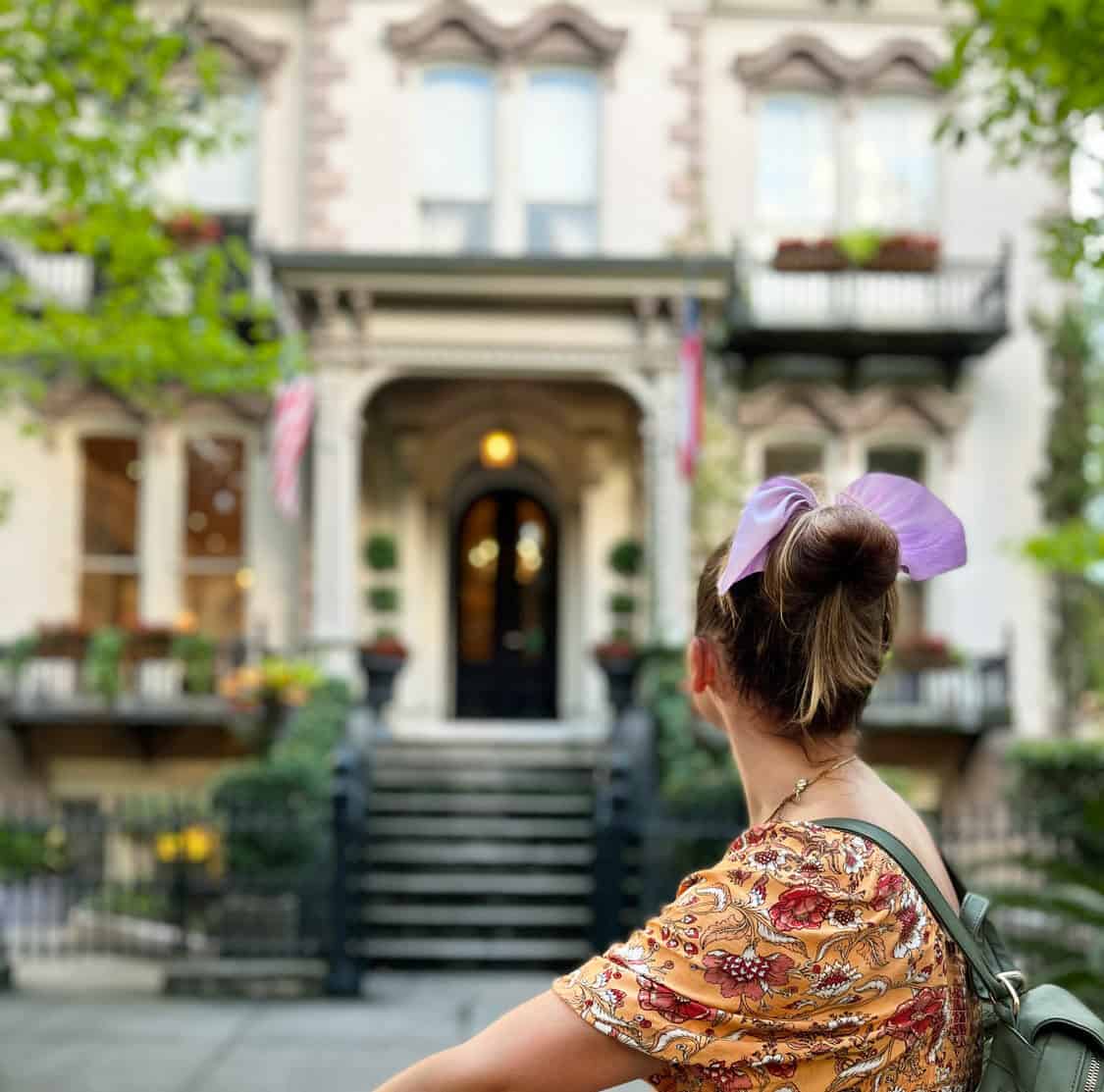 Forsyth Park Savannah, Georgia Tour Refinement Challenge
Let's play the add one, delete one game! Therefore, let me know in the comments below which address you would take off this list and what new address you would add to this Forsyth Park Savannah, Georgia tour!