Boneyard Beach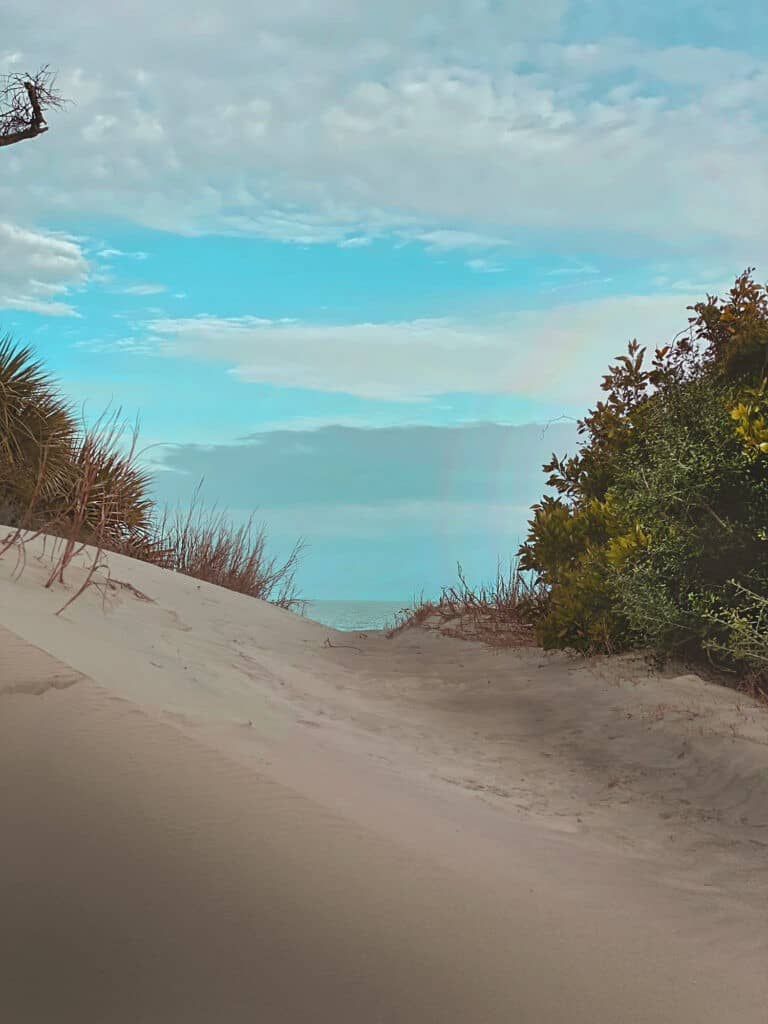 My search for the best Beaufort, SC beaches has come to a selection, and the winner is Boneyard Beach. At Hunting Island State Park in Beaufort, SC – there is a tree graveyard of sorts. The fallen coastal trees, uprooted by fierce storm winds and the eroding forest, dust the shore for over a mile. At Beaufort, SC beaches I realized how my curiosity about nature could endlessly fuel a long walk. Look out for sharks' teeth and other shells that have washed ashore. They are easy to find when you're not searching for them!
Every time we drive to Hunting Island State Park, we explore something new. This time, we discovered a hidden gem that made us promise each other we would come back every weekend! One of our favorite things to do in Beaufort is taking a long walk on boneyard beach. Trust me, it's more romantic than it sounds. You can even get married on boneyard beach, because the backdrop is striking! To experience this secluded beach area, be prepared for some walking.
I walked hand in hand with Andrew on Boneyard Beach, meandering from one fallen palmetto to the next, examining each like a sculpture in the Museum of Nature.
But Wait, There's More
To make your trip there even more magical, wake up early enough to enjoy a sunrise walk along boneyard beach. It's an excellent location to look for shells and shark teeth that wash ashore. In fact, I found two black shark teeth so far! Although you won't see many swimmers in this area, there is an occasional passerby or surf fisherman out and about.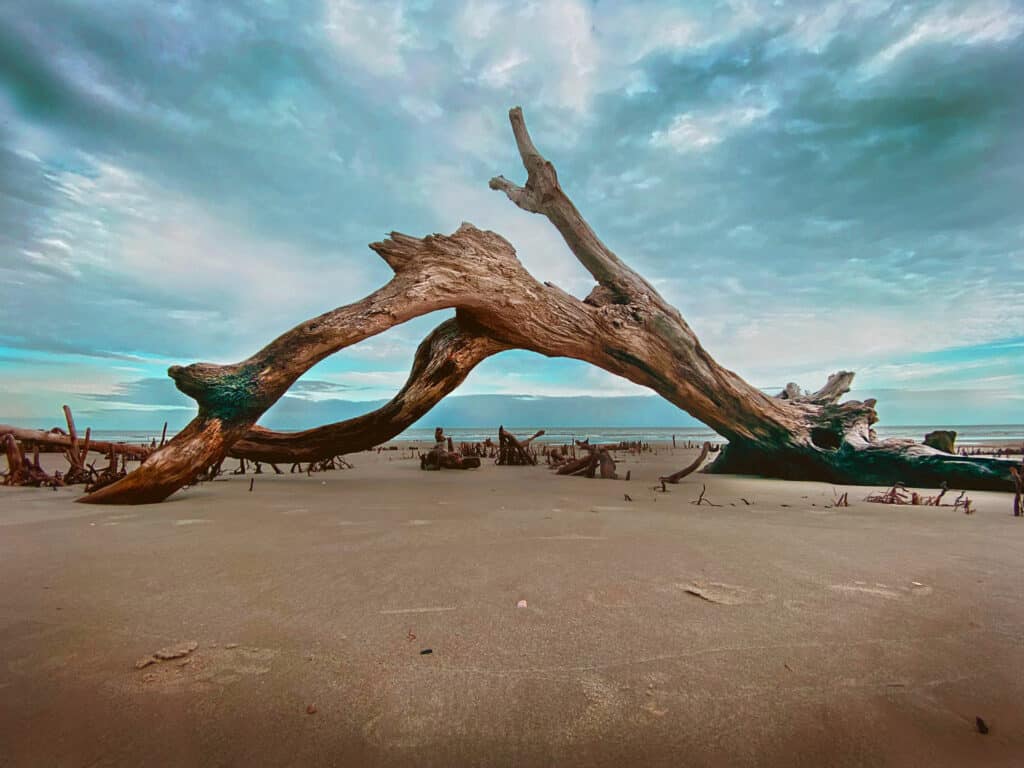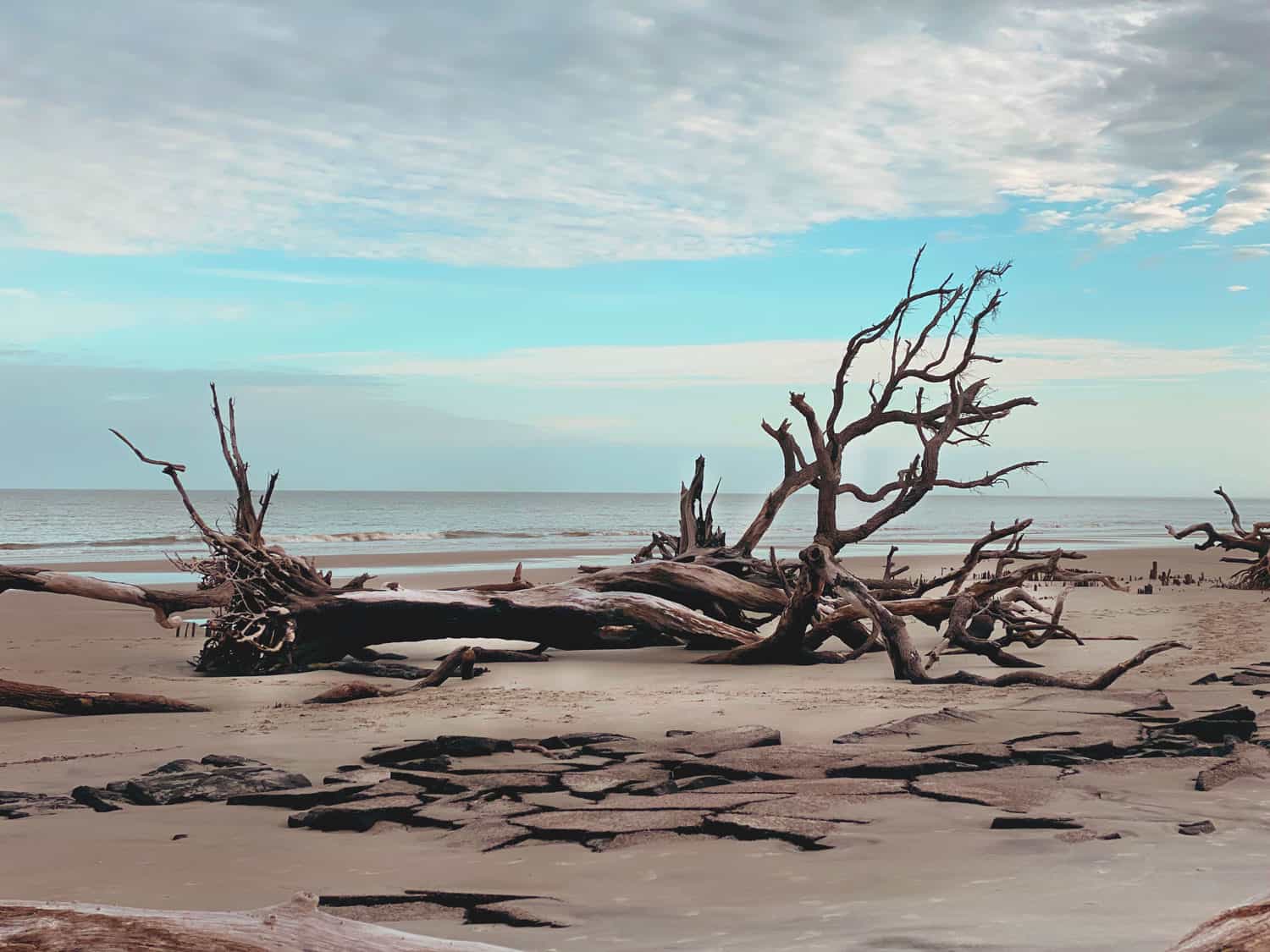 Our dog, Honey, also enjoys long walks on the beach, so we take her with us to Hunting Island State Park in Beaufort, SC. Always keep your dog(s) on a leash because this is home to many wildlife creatures that need to be protected. For example, the endangered loggerhead sea turtles nest from May through October. There's an extensive campaign to bring more awareness about keeping lights off after 10 pm as to not lead turtle hatchlings away from the ocean. Did you know, Loggerhead Mothers dig a hole big enough to lay around 110 eggs with just their back flippers?
So, if you live in South Carolina and would like to help the turtles, consider sporting the sea turtle license plate below.

How do you get there?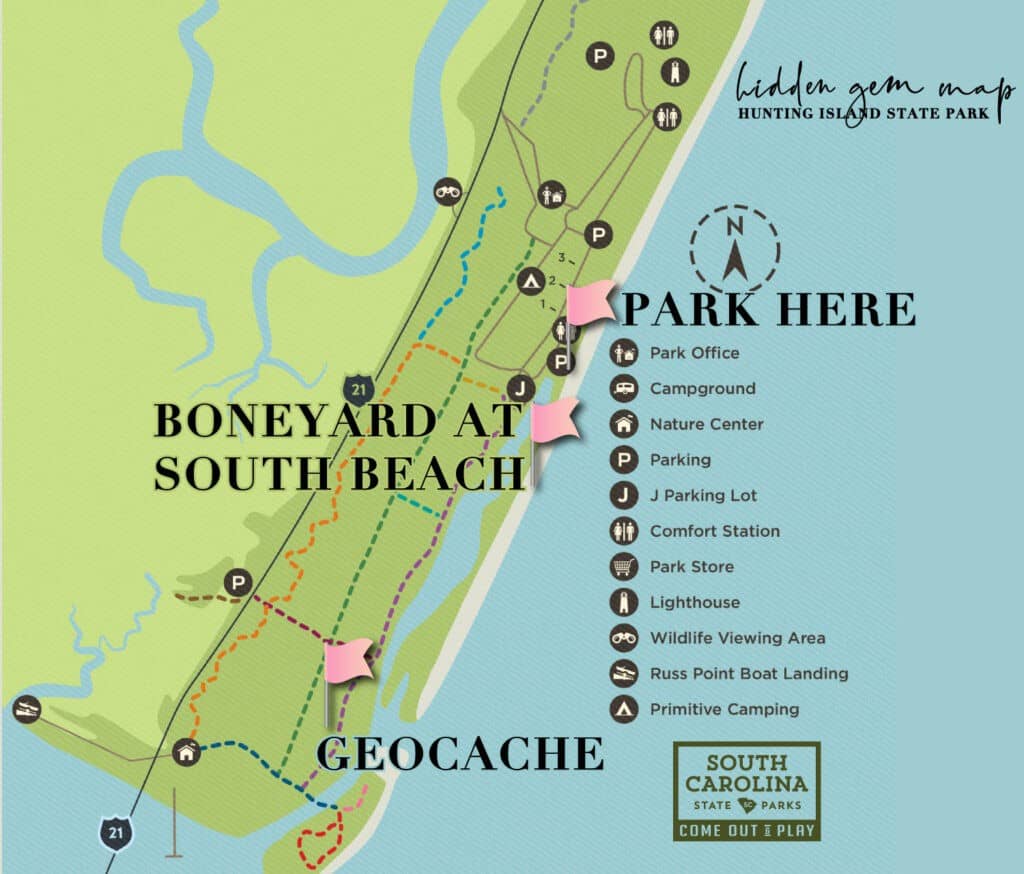 Park Admission:
$8 Adults
$5 SC Seniors
$4 Ages 6-15
Free ages 5 and younger
$99 Season Pass >> $79 Military Discount
Driving Directions From I-95: First, take Hwy 21 E toward Beaufort. Then, drive 42 miles. Hunting Island State Park's entrance is on the left side. Follow the one way streets inside the park that lead you to South Beach.
Parking Directions: Finally, park in the South Beach parking lot and start walking. You will want to take the sand trail that's on the south end of the lot. You will pass the lagoon on your right, we stopped here for a moment to enjoy the view. I got too close to the water's edge trying to get this picture and fell in the mud. Worth it! Keep going until you reach the entrance to boneyard beach.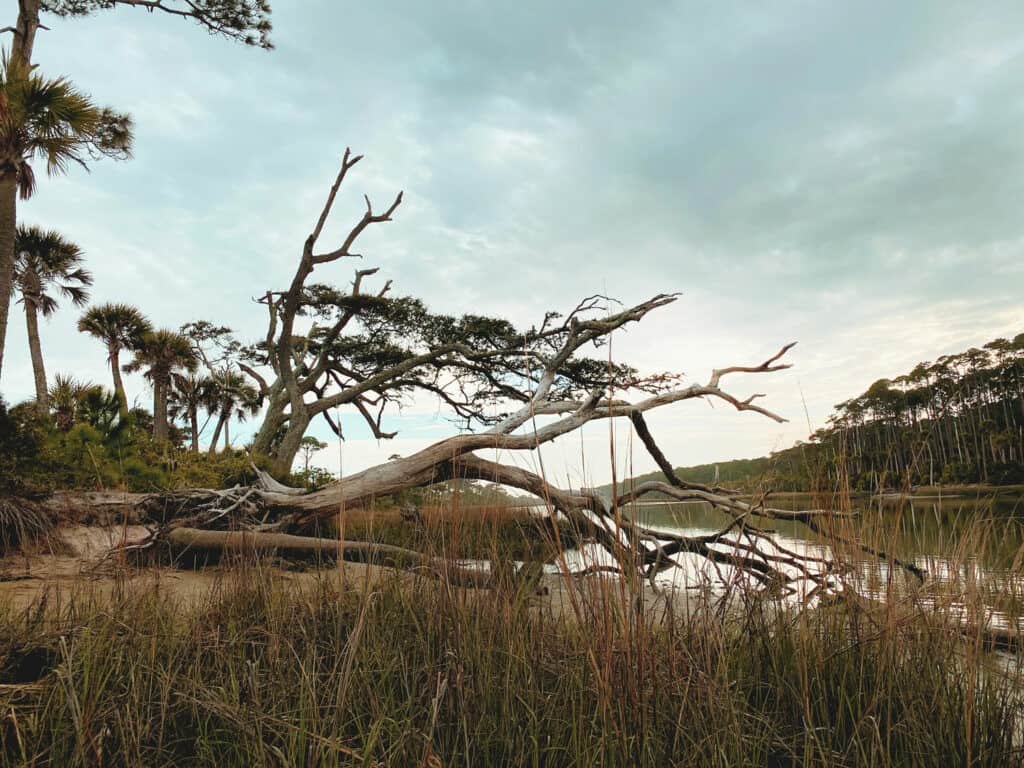 If you walk all the way down the beach which is about 1.5 miles, you can loop back around and the Lagoon Trail back to your car. Additionally, there's a hidden geocache just off the trail here noted in the map above. What is a geocache you ask? I created a post to give you the basics.